Planned Giving
Remembering MontanaPBS in your will or trust is an incredibly valuable investment. When considering a planned gift to MontanaPBS, you can rest assured that you are helping leave a remarkable legacy for your children, grandchildren, friends and community.
Ways to give:
Bequests
Charitable Gift Annuities
Retirement Plans
Life Insurance
Stocks and Securities
Real Estate
Charitable Lead Trusts
Charitable Remainder Trusts
Will or Trust

Informing us of your plans is important. We want to ensure that we honor your intentions for your gift and the impact you wish to make for MontanaPBS.
If you don't have a will or trust, you're not alone.
Email us to request a complimentary guide to get started!
Please contact Kristina Martin, Director of Development at (406) 994-6221 or kristina@montanapbs.org for more information.
Mission
Quality television has the power to elevate our understanding of the world, encourage respect for one another, and influence our lives in a positive way. MontanaPBS shares diverse stories; connects our citizens; discovers common ground; and celebrates the independent spirit and beauty of Montana.
Contact Us
MontanaPBS - General Information
Phone (toll free): (866) 832-0829
Fax: (406) 994-6545
feedback@montanapbs.org
MontanaPBS
Visual Communications Bldg. 183
Montana State University
Bozeman, Montana 59717
Planned Giving Information
Kristina Martin
Director of Development
(406) 994-6221
kristina@montanapbs.org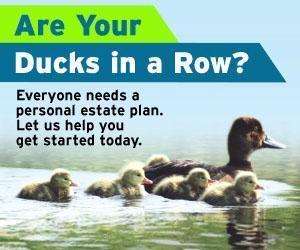 National Estate Planning Awareness Week | Oct. 21-25
Whatever your stage in life, it is a good idea to think about and plan for how your affairs will be handled. A few simple steps today can give you peace of mind tomorrow by ensuring that you and your loved ones are well protected.

Join other loyal MontanaPBS supporters by requesting your FREE organizer, and then get your estate plan off the ground during National Estate Planning Awareness Week. Simply fill out the form to the right and our team will reach out to you!
Learn More About The Legacy Society
The Legacy Society recognizes our thoughtful donors who have made or intend to make a planned gift to MontanaPBS of $5,000 or more. Our generous Legacy Society members ensure that MontanaPBS will be here, inspiring, educating, and connecting future generations of Montanans.

Learn More