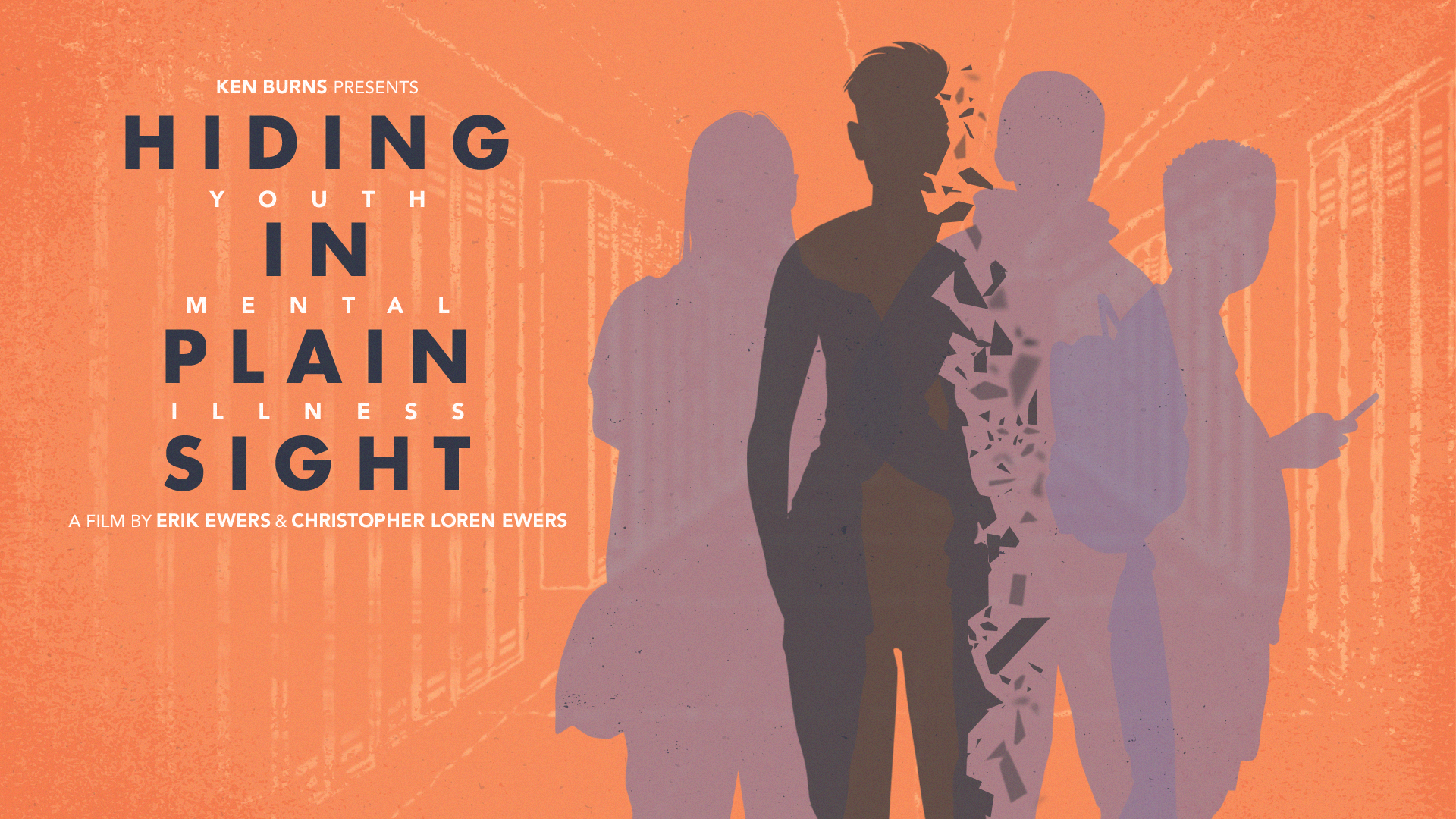 Teacher Training Hiding in Plain Sight: A Film about Youth Mental Illness
Ken Burns is the executive producer of a major new public television documentary, Hiding in Plain Sight: Youth Mental Illness. The film, premiered in June 2022 and gives voice to the experiences of young people who struggle with mental health challenges and focuses on the importance of awareness and empathy. Montana PBS will host opportunities for teachers who want to learn more about youth mental illness from this film and aligned teaching resources.
School Screener
Schools who wish to share Hiding in Plain Sight: Youth Mental Illness with their staff can fill out this form to get a screener of the film. Montana PBS is happy to award OPI credit to teachers who watch the film and complete a reflection activity. Click the links below for more information. Contact Nikki Vradenburg with questions nikki@montanapbs.org
Credit Opportunity
Teachers who watch Hiding in Plain Sight: Youth Mental Illness can earn up to 5 OPI credits for viewing the full film (4 hours) and completing a reflection activity. The film can be streamed on PBS Passport or click the button below to get a screener of the film for your school.
Hiding in Plain Sight Virtual Teacher Training
Teachers who attend this virtual workshop series will have the opportunity to view portions of the film and discuss topics such as identifying mental illness, supporting students with anxiety and the effects of social media on youth mental health. Virtual workshops are free and open to all teachers who support K-12 students. Teachers who attend workshops live will earn 2 OPI credits and a chance to win prizes. All workshops will take place using Zoom on Monday at 4pm MST.
Dates:
Monday November 7, 2022
Monday November 14, 2022
Monday November 28, 2022
PBS Media Literacy Certification Online Cohort
Are you a media savvy educator looking to develop your expertise in Media Literacy? Are you passionate about teaching kids how to think critically about their roles as media consumers and creators? Every school year MontanaPBS supports a group of teachers to participate in an online collaborative learning experience to earn the PBS Media Literacy Certification. Teachers who choose to participate in this program earn OPI renewal units and a stipend when funding is available. This group of teachers would work together over the course of a school year to earn the 8 micro-credentials required to be certified as a PBS Media Literacy Educator.
Participants would need to agree to:
Attend live monthly webinars, (or watch the recordings if unable to attend in person)
Participate in an online community sharing and learning from other educators
Complete the work needed to earn 8 micro-credentials and become certified in the PBS Media Literacy program
Provide feedback about the experience.
2022-23 Schedule
All meetings will take place on the first Wednesday of the month starting in September and concluding in May. Meetings will be held from 4:30-5:30pm. They will be recorded for those who miss them.
Wednesday September 7 Kick off Meeting
Wednesday October 5 Code of Conduct
Wednesday November 2 Evaluating Online Information
Wednesday December 7 Evaluating Online Tools for Classroom Use
Wednesday January 4 Critically Analyzing Media
Wednesday February 1 Making Media for Classroom Use: Images, Graphics and Infographics
Wednesday March 1 Making Media for Classroom Use: Audio and Video
Wednesday April 5 Assessing Student Media
Wednesday May 3 Implementing Media Projects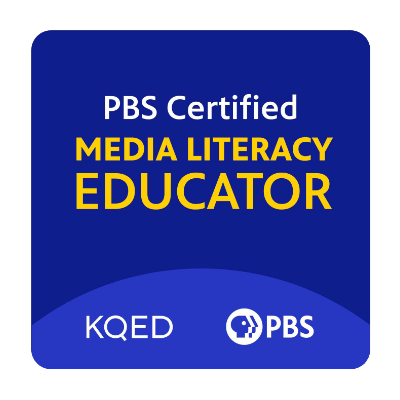 Virtual Teacher Trainings
Do you have a half an hour you can spend learning something new? Check out our collection of Virtual Teacher Training videos! Recorded by Nikki Vradenburg, our Teacher Ambassador, with the help of a variety of experts so you can learn wherever you are and whenever you have time about the latest trends in digital media instruction! Would you like to be featured in one of our Virtual Teacher Training videos? Do you have a suggestion for a video we need to create? Send an email to Nikki at nikki@montanapbs.org and we will get one going!
Nikki Vradenburg
Ghost Forests Teacher Workshop
Ghost Forests is the newest film from Montana PBS. Watch this special virtual workshop for teachers to preview clips of the film and hear from the producer and the scientists featured in the film about the challenges of preserving this species of tree. Teachers will be invited to explore free teaching resources developed by MTPBS to be used in the classroom.
Nikki Vradenburg
MTPBS Summer Media Lab | Procreate
Sketchnoting, or visual note-taking, is an effective and engaging way to take notes and to facilitate understanding and learning. Workshop participants will learn how to develop a doodling mentality with various fun and scaffolded drawing activities throughout the day.
Nikki Vradenburg
PBS resources for Trauma Informed Instruction | Tech Talk Tuesday
Support students who have experienced trauma. This engaging Tech Talk Tuesday will guide you through how to find and implement FREE resources created by PBS stations including apps, websites and other digital resources for a variety of devices and learners. Make trusted PBS characters your co-teachers.