Uncover stories of independent and up-and-coming Montana musicians. Explore the personal lives of artists, and how their passion and experiences have driven them to dedicate their lives to creating music.
Rising Voices reveals distinct perspectives that each artist brings to their music. In both their sound and their life experience, the artists reveal the diverse scope of what it means to be a Montana musician. Mario Miner, Jr. is a Native musician who puts his punk spin on blues music with instruments and amps of his own creation. Joyce from the Future is a band of young musicians who combine vintage and modern sounds with synthesized beats and melodic lyrics. Ash Nataanii is a trans Indigenous artist with a raw and experimentally spiritual sound exposing the struggles and triumphs of her life.
The series showcases the talent of musicians through live recorded performances of their original songs. From banjo tunes to saxophone solos to screaming vocals, the Rising Voices set becomes a stage for the heartfelt performances of artists across Montana dedicated to sharing their music.
Episode One: Mario Miner, Jr.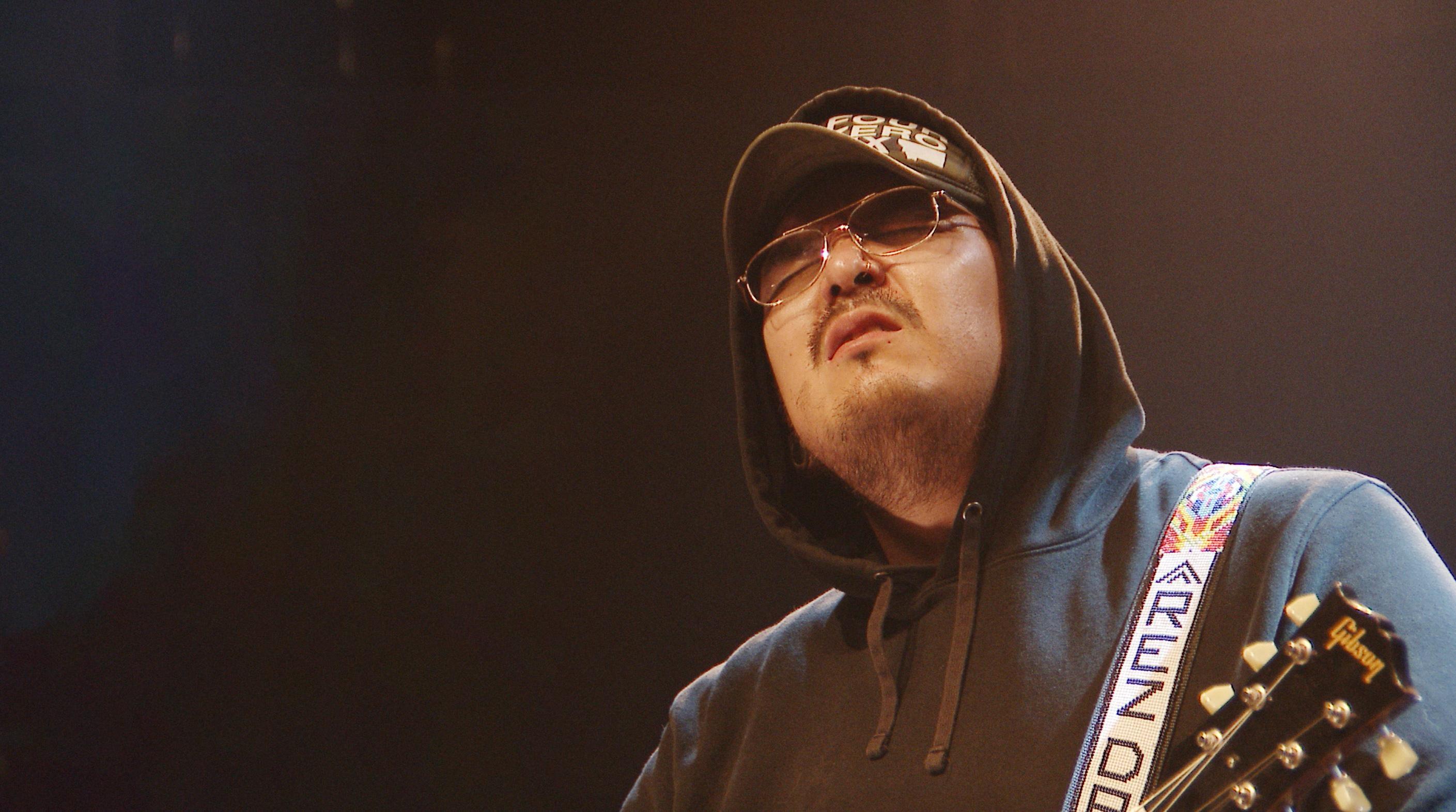 PREMIERES AUGUST 31 AT 7:30PM
Lakota/Assiniboine Mario Miner, Jr. developed a love for blues while working long, hot days on the Fort Belknap reservation. He also developed a love for building while creating Frankenstein toys out of broken parts to entertain himself growing up. Combining these interests, Mario began making musical instruments and amplifiers out of what was once junk, starting with his cigar box guitar Howlin' Duke.
Using a circuit board in the shape of Montana, with each component aligning to the location of Montana's reservations, Mario transforms mundane objects like gun ammo cans and animal skulls into working amps for his performances. With his home-built arsenal of gear, Mario gives memorable performances across the state of Montana, leaving audience members with something remarkable to remember and discuss.
Mario takes inspiration from the blues music he grew up listening to and gives it a "kick in the butt" with his punk and Native influences. He uses his unique sound and instruments to tell stories about Highway 2, his love for his wife, and familial struggles. Mario's charm, humor, and genuine nature shine through in his interview and in his performance.