M2WB
By the early 70's, the war in Vietnam was beginning to wind down. The first Godfather came out and M*A*S*H premiered. The Eagles hit it big with "Take It Easy." Bob Dylan's plaintive, nasal cry echoed down dormitory hallways. The Allman Brothers fused "southern" to "rock." Don McLean's "American Pie" ran eight minutes, 28 seconds - five minutes longer than a pop song had the right to. So when five young men from the University of Montana came blazing out of the chutes, flailing away at banjos, mandolins, strumming guitars, thwapping the bass, and kicking out drum beats like wild men, Montanans were ready to party. Their rousing mix of music defied category, generations, social strata - even the contentious politics of the times.

Musically gifted, flashing wry, bona-fide smiles, and unable to suppress an abundance of hormones, these fellas calling themselves the Mission Mountain Wood Band helped fashion an extended family that endures to this day. NEVER LONG GONE, recounts the spirited journey Rob Quist, Steve Riddle, Terry Robinson, Christian Johnson and Greg Reichenberg made together as the Mission Mountain Wood Band ("M2WB").

In addition to rare archival footage and photos, "the boys," their wives, roadies, friends and fans share memories about the band's passionate run at fame. Singing ballads, old timey tunes and originals like "Mountain Standard Time" and "Big Sky Country Sun," they perfected their act, broadened their musicianship and attracted a nationwide fan base, putting "millions" of miles on a converted 1955 Scenic Cruiser Greyhound bus.

Making guest appearances on national TV shows (Cheryl Ladd Special & Hee Haw), it was as if stardom merely nipped at their boot heels. From 1971 thru 1980, M2WB played their hearts out at hundreds of colleges, clubs, outdoor concerts, ski resorts, county fairs and on the steps of dozens of state capitols. And until Missoula's last Aber Day Kegger in 1979, they were that "hard-to-follow-home-town-act" groups like Heart, The Nitty-Gritty Dirt Band, Bonnie Raitt, Jimmy Buffet, and dozens of others couldn't top. But like the demise of that era's communes — and hundreds of other bands, famous or not —
they were a posse of individuals, each with lives and dreams of their own.

Unfortunately, gravity seems intent on laying claim to some musicians headed for the stars. In mid-1987, after several changes in band members, a small plane carrying Terry Robinson and the rest of the Montana Band crashed on the shore of Flathead Lake killing ten people. Reunited by tragedy, Rob, Steve, Christian and Greg, along with Terry's brother Bruce, rekindled the flame and are once again in search of the magic.

As a retrospective, NEVER LONG GONE is a tribute to these down home Montanans, as well as their fans, friends and admirers. It reminds us of the wild abandon, often stormy times, and the pure joy The Mission Mountain Wood Band brought — and continues to bring — to so many ready to boogie in the aisles.
Never Long Gone: The Mission Mountain Wood Band Story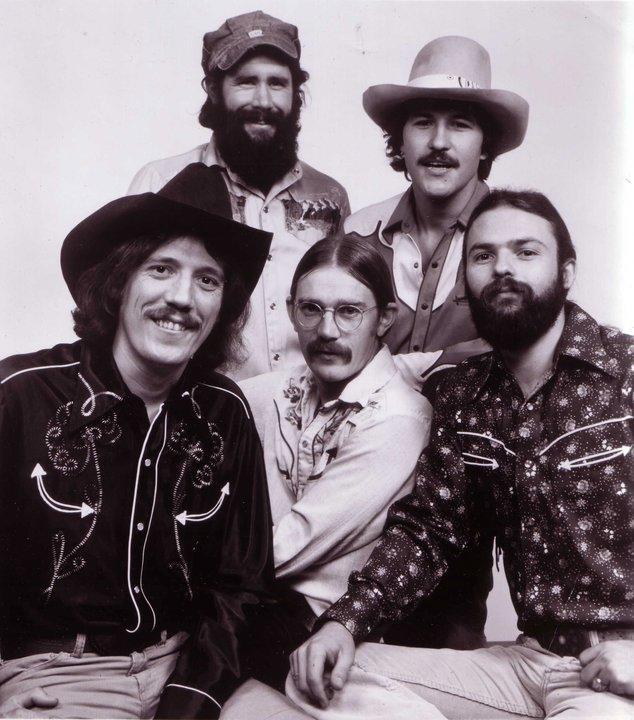 Mission Mountain Wood Band press photo 1975.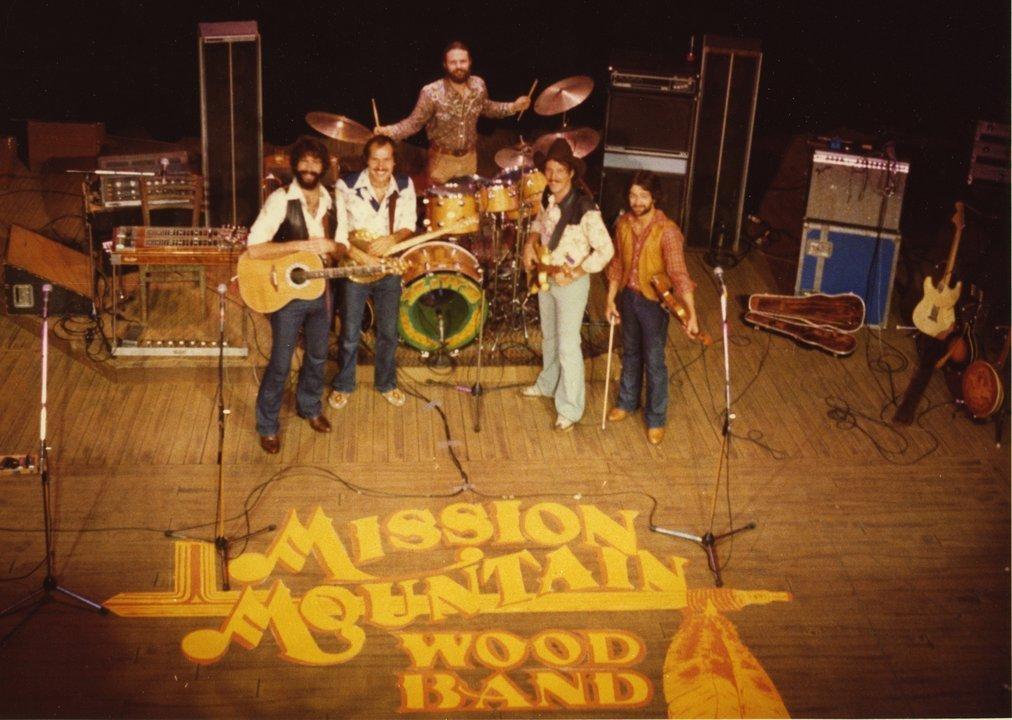 Mission Mountain Wood Band (L-R: Terry Robinson, Rob Quist, Greg Reichenberg, Steve Riddle, Kurt Bergeron)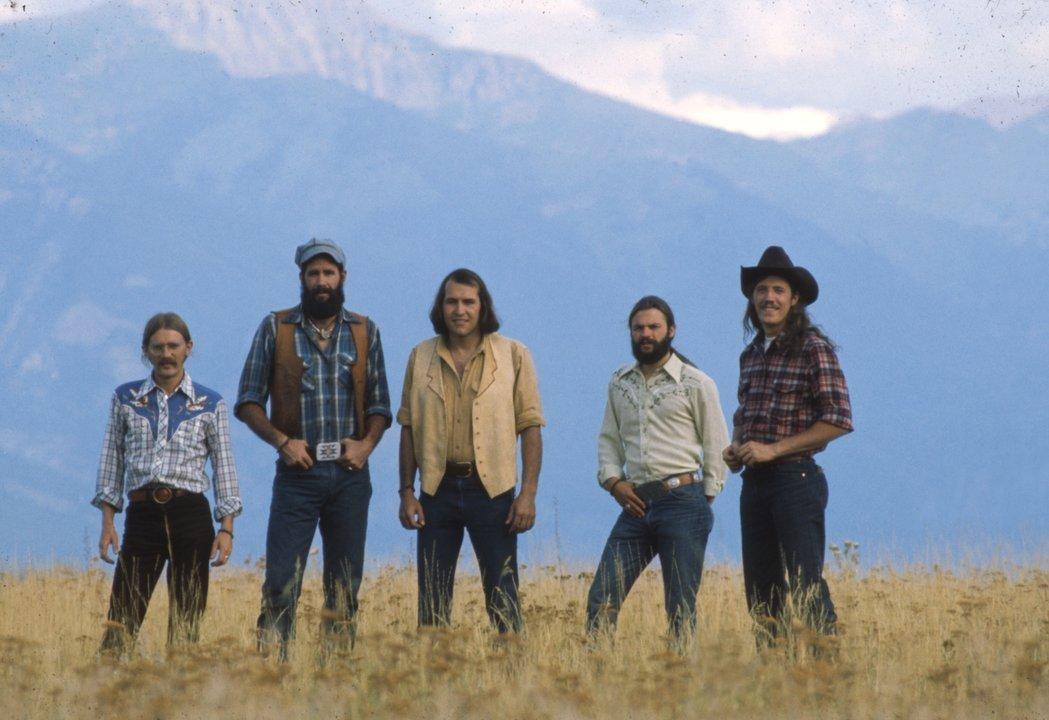 Mission Mountain Wood Band album photo shoot 1977.

Mission Mountain Wood Band press photo 1973.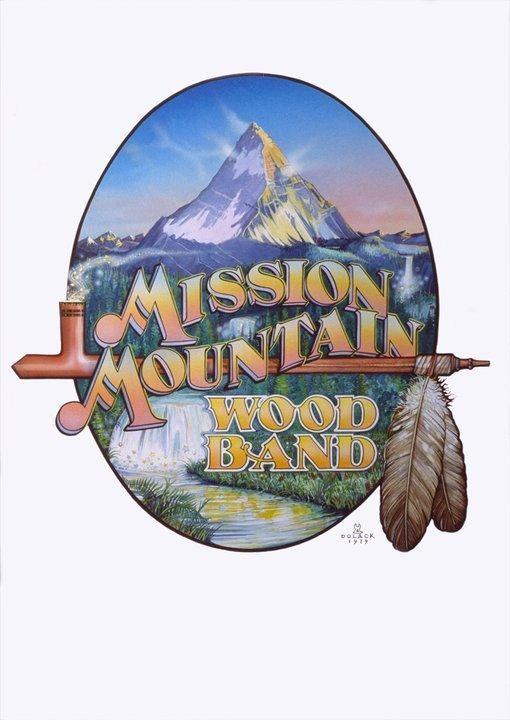 Mission Mountain Wood Band artwork by Monte Dolack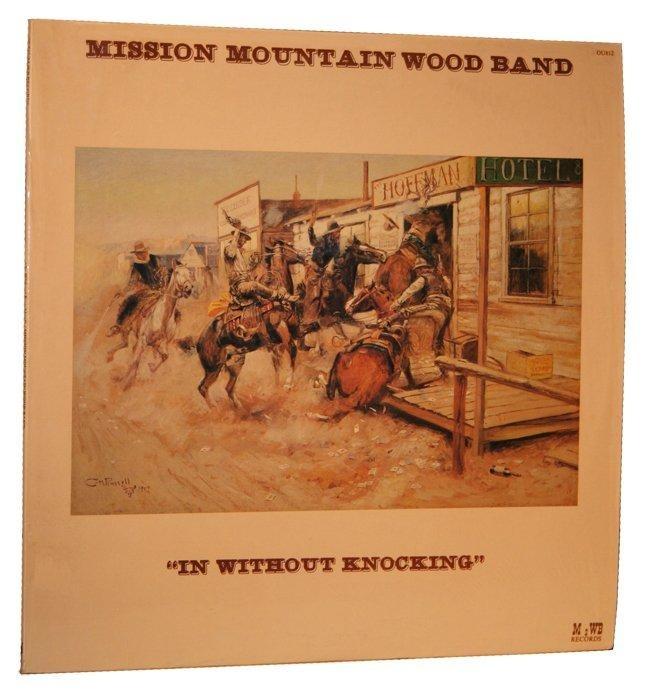 "In Without Knocking" album cover 1977, featuring painting by Charles M. Russell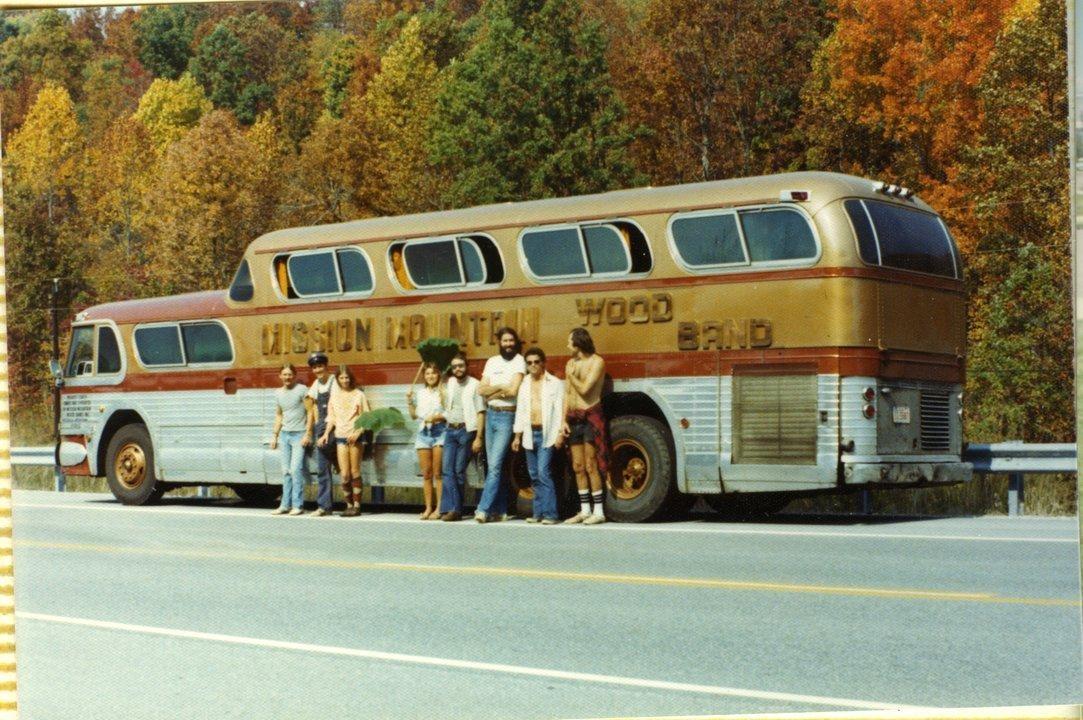 Mission Mountain Wood Band touring in 1955 Scenicruiser bus.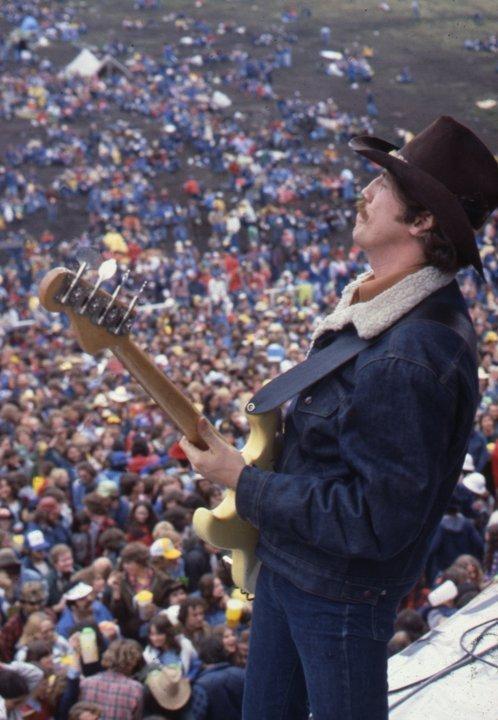 Steve Riddle performing on stage at Aber Day Kegger.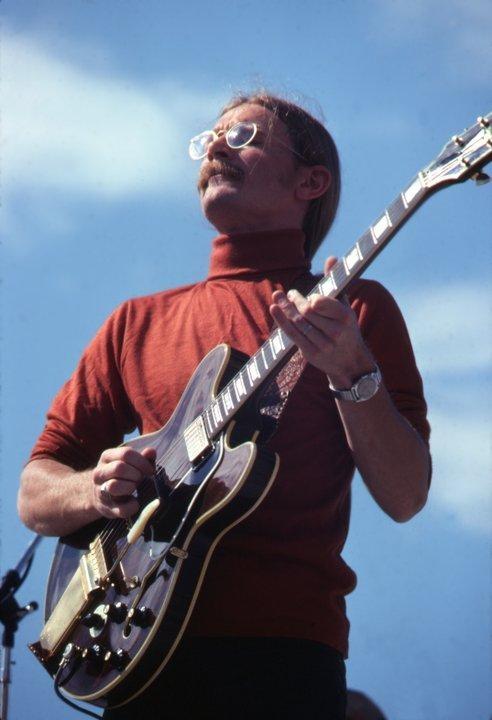 Christian Johnson performing on state at Aber Day Kegger.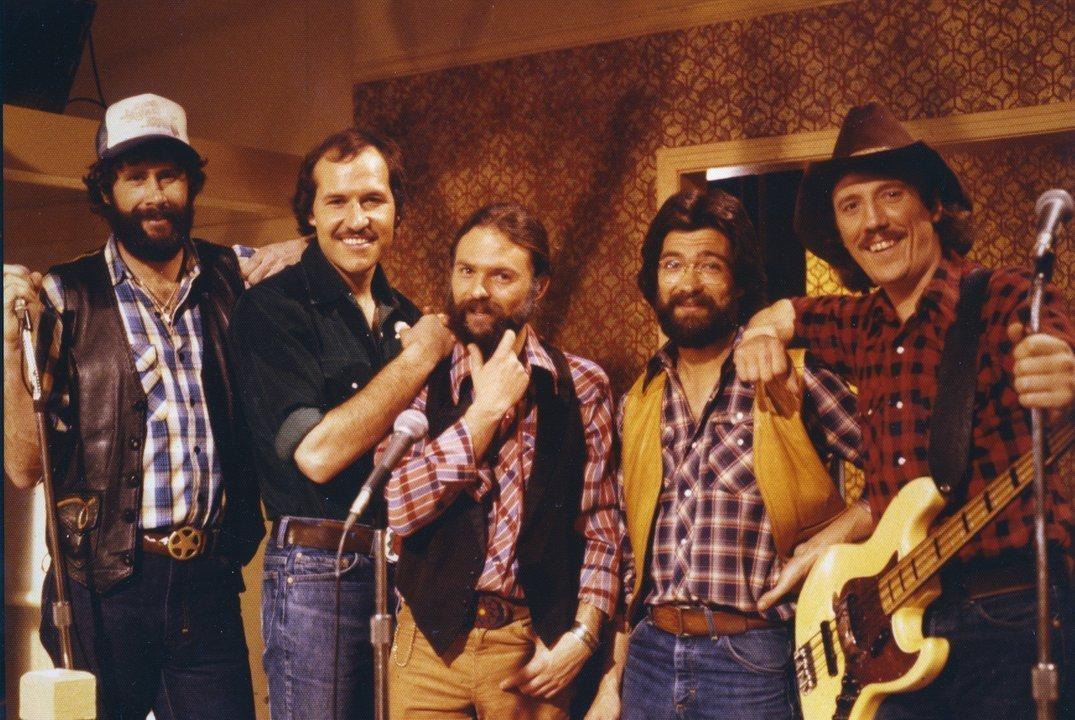 Mission Mountain Wood Band on the set of Cheryl Ladd Special 1979.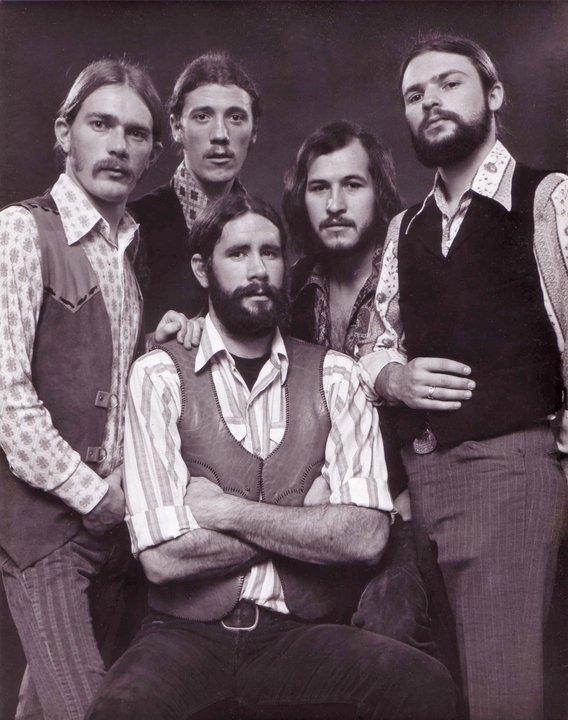 Mission Mountain Wood Band press photo 1973.
Credits

Director
Michael Ballard

Co-Director
Shasta Grenier

Editor
Shasta Grenier

Executive Producer
Aaron Pruitt

Produced by
Michael Ballard & Sharon Pieczenik

Graphic Design
Kyle Sorenson

Photography
Michael Ballard

Sound MIx by Gil Stober, Peak Recording & Sound

Online Editor & Colorist
Scott Sterling

Additional Editing
Michael Ballard

Program Development
Lisa Titus

Writer
Ron Pulcini

Additional Writing
Michele Corriel, Sharon Pieczenik

Production Assistants
Rob Berardinelli, Russell McKamey

Transcription
Emily Davis, Greg Halbert, Christina Jackson, Jaime Jelenchick, Michael Woelfel

VO/Narration Recording
Eric R. Funk