Charlie's Lake
First Aired Tuesday, April 03, 2007
CHARLIE'S LAKE explores the daily life of Jon Whitmer. With a sharp wit and an insatiable sense of adventure, Jon loves nothing more than a good road trip to keep things in perspective. But despite this incredible optimism, the realities of his muscle wasting disease leave Jon waking each day not knowing what new challenges will arise or how he's going to handle them. CHARLIE'S LAKE follows Jon as he wrestles with the unexpected, and reflects on what makes the fight so worthwhile.

CHARLIE'S LAKE, created by producer Brigid Kelly and her directing partner Matthew Lawton, follows Jon as he searches for the technology necessary to remain active. Being quadriplegic and respirator dependent forces him to rely heavily on his family and aides to facilitate his needs. Like many other rural American families, the Whitmers find themselves living in an area ill equipped to deal with advanced Muscular Dystrophy. As a result, the family often calls on its own ingenuity to cope with the issues at hand.

Ultimately Jon turns 30, defying the life expectancy he received as a child. He reflects on love, the impact his life has had on those around him and his hope for a future. During a trip to Charlie's Lake, his favorite fishing hole, Jon reveals what about the place reminds him of the things that are most important in his life. He has great memories of his visits and takes solace knowing the lake will always be there.
Brigid Kelly is a documentary producer based in Los Angeles whose work appears on The Discovery Channel, A&E, and PBS. Matthew Lawton is a television writer whose work airs on Comedy Central, Cartoon Network, and The WB. He also lives in Los Angeles.
Charlie's Lake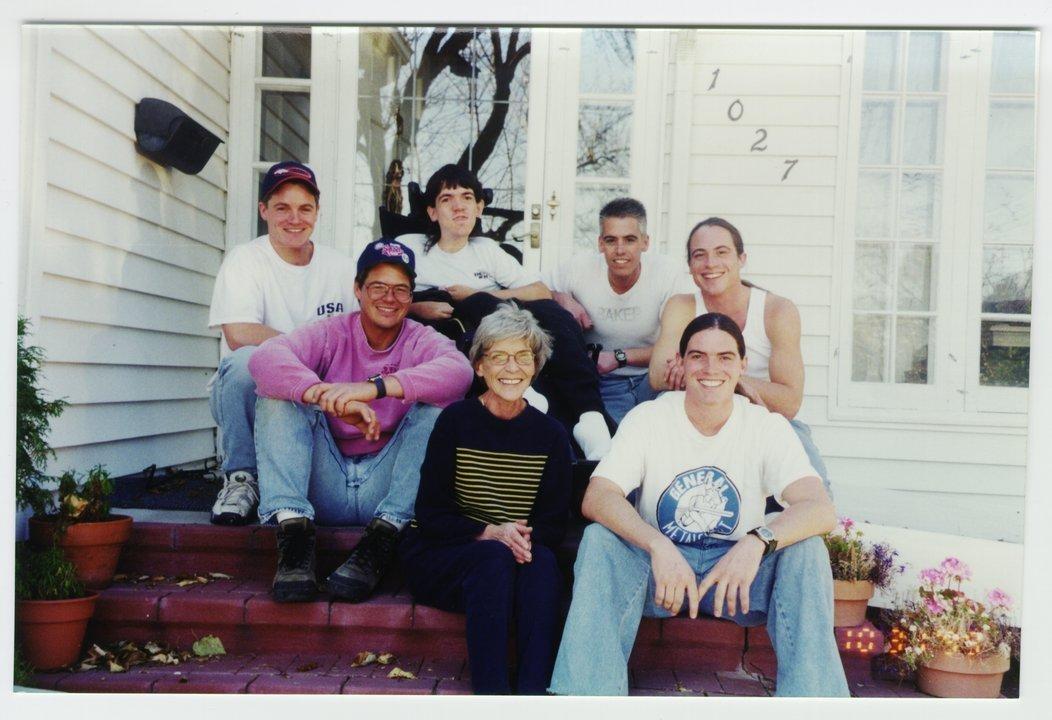 Nancy Whitmer and her six sons.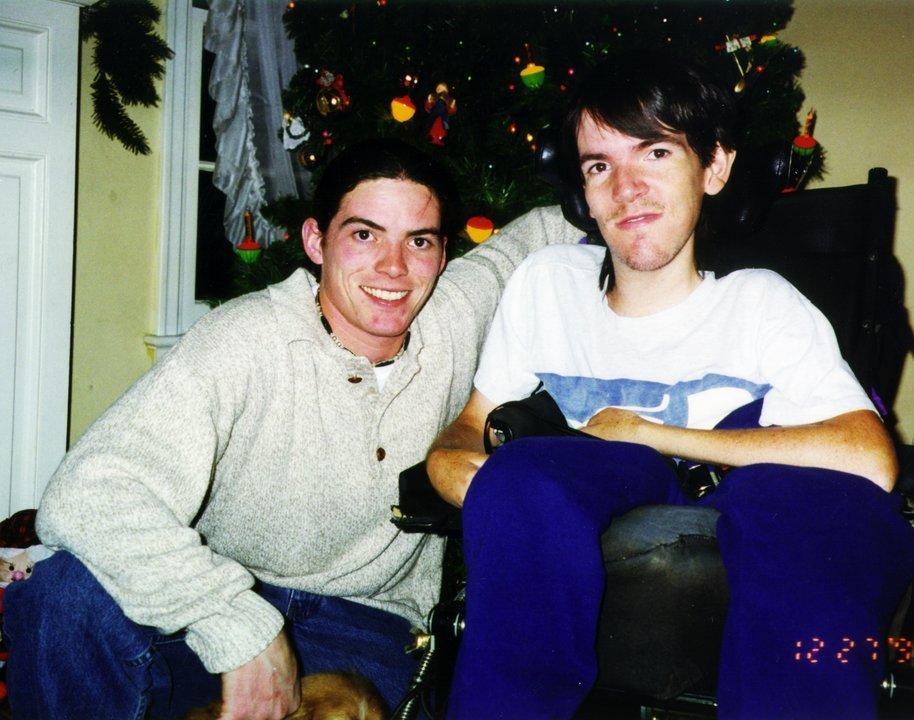 Tim and Jon Whitmer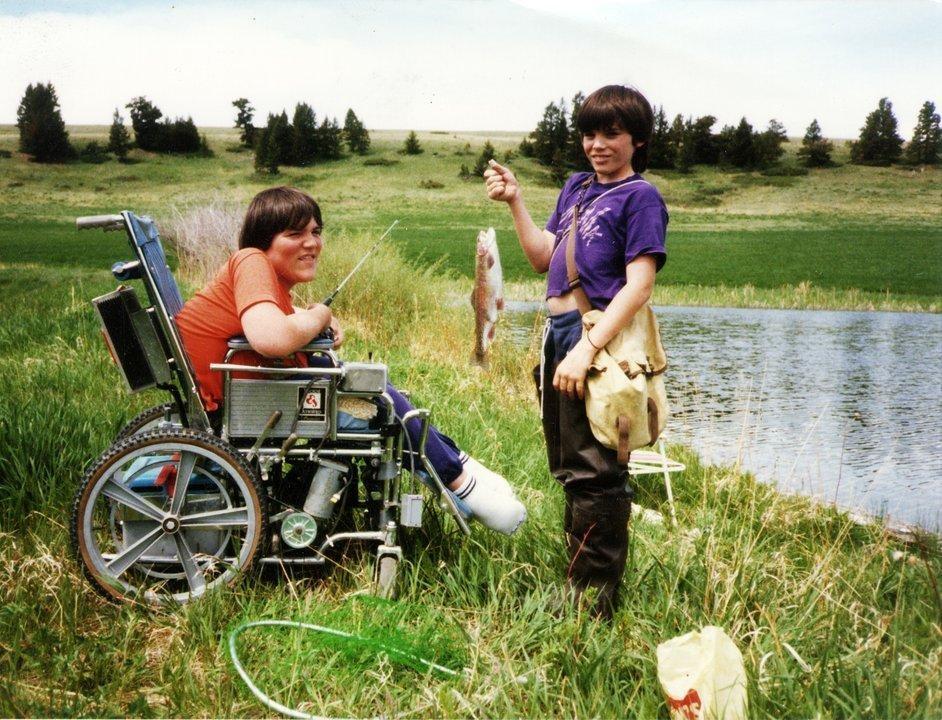 Young Jon and Tim fishing at Charlie's Lake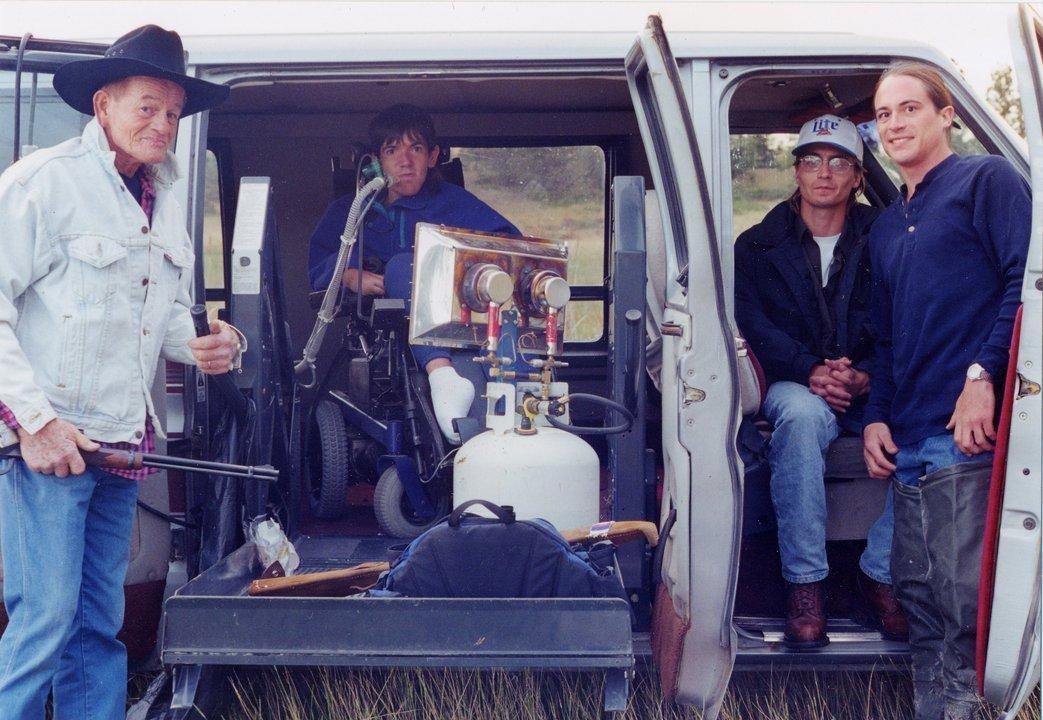 Trip to Charlie's Lake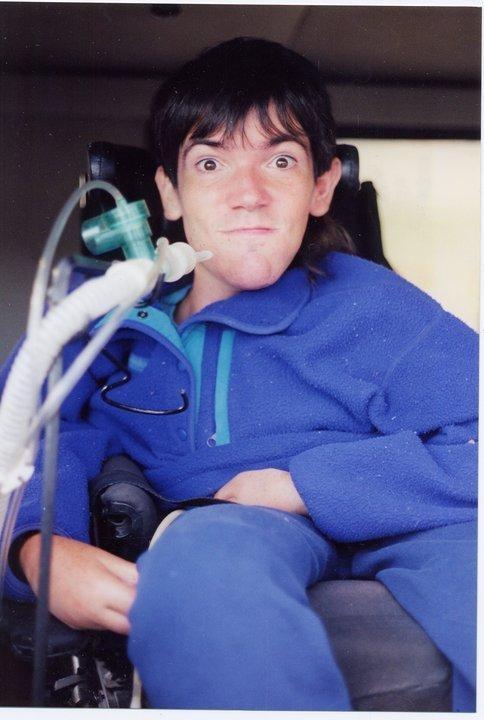 Jon Whitmer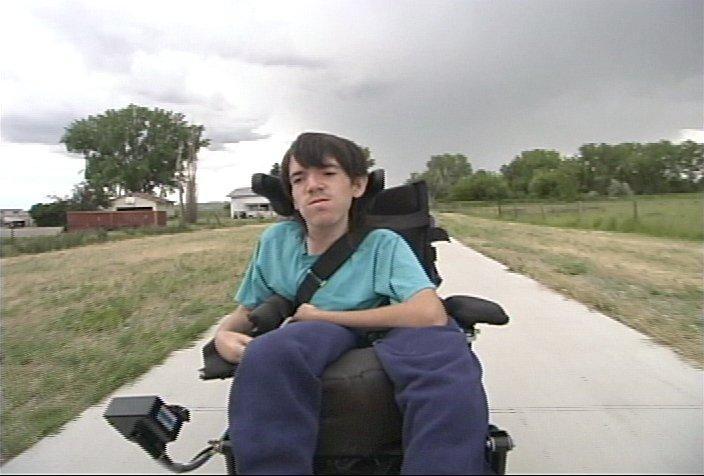 Jon on the bike path.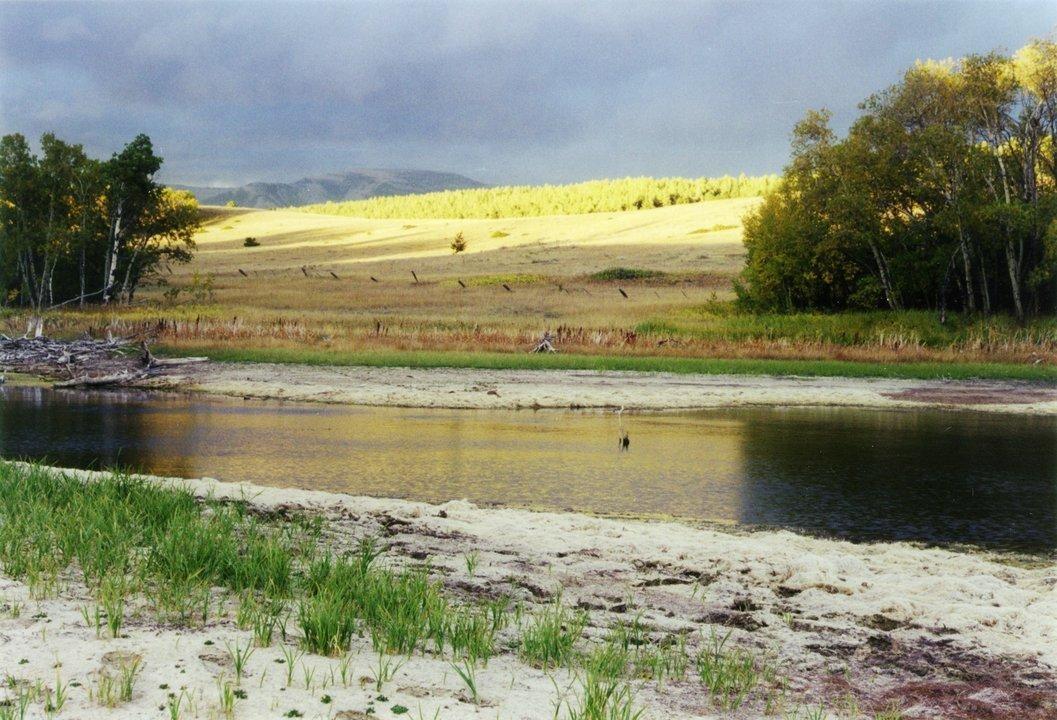 Charlie's Lake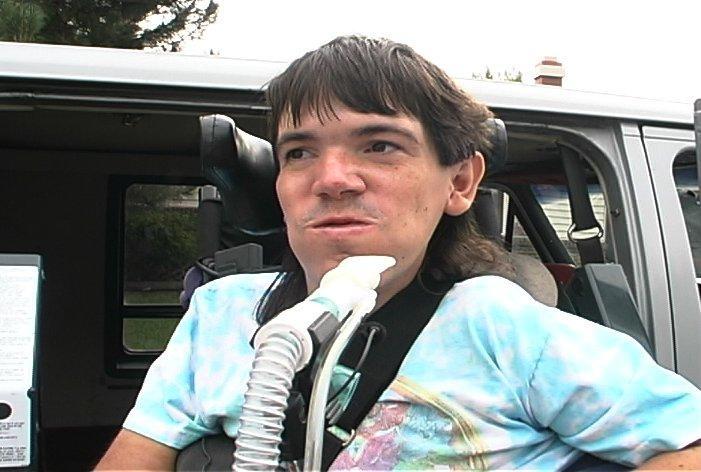 Jon loading into the van.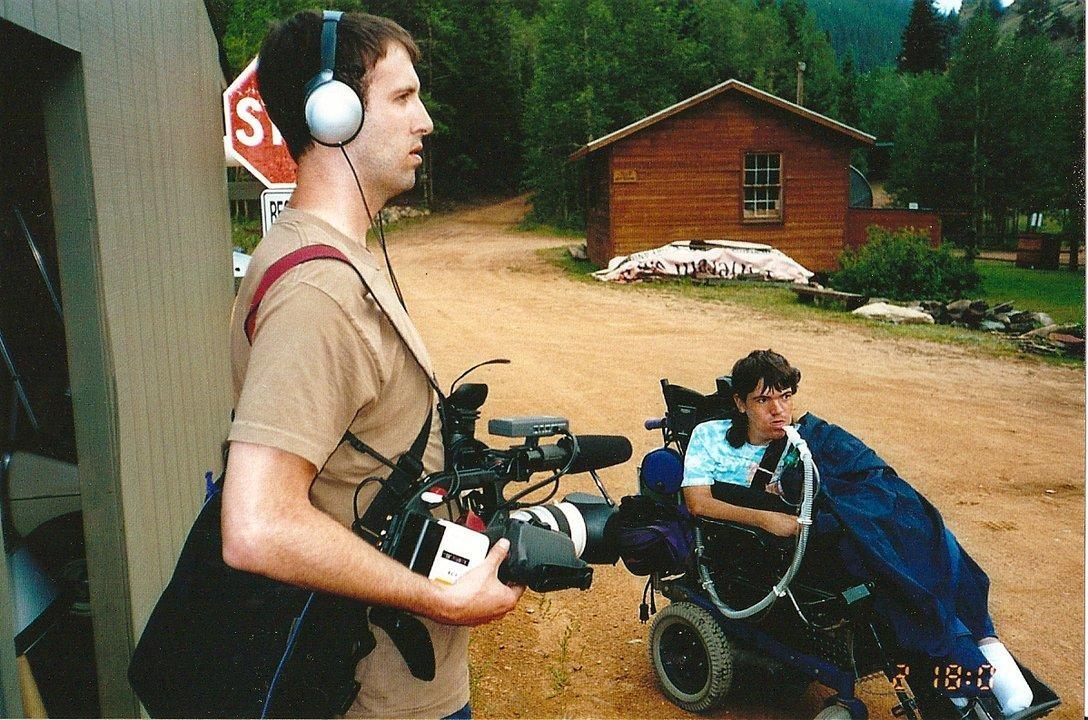 Steve MacDougall and Jon on a road trip.
Produced by Brigid Kelly
Directed by Brigid Kelly & Matthew Lawton
Edited by Jenna McFeely, ADDITIONAL EDITING BY Sam Fricke, Laura Murray, Laurens van Charante
Assitant editor - Dave Becker, DIRECTOR OF PHOTOGRAPHY – Steve MacDougall
Additional camera – Jason Montague, Adam Blank, Bryan Donnell, TG Firestone, Taylor Fitzgerald, Peter Furhman, Andy Galler
Music composed and performed by Matthew Lawton, Matt Sauer, RECORDED BY Tim Roche
Additional music by Link West, Eddy Leech, MUSIC ADVISOR – Karen Morrow
Production co-ordinators – Sandra Vahtel, Ron Bowman
Production advisor – Dawn Smallman, Greg Snider, Maggie Mackay, Aaron Pruitt, Marqui Hood
Stills courtesy OF Randy Roberts, Jon Whitmer, Jerry Whitmer, Julie Wilson
Photo touch up by Lars Bunch, MOTION CONTROL CAMERA BY Martin Kauper at Arroyo Media, Los Angeles
Online services provided by Max Post, ONLINE DIRECTOR – Darla Marasco, ONLINE EDITOR - Adrian Guedin
Re-recording mixer - Larry Ellis
Song Credits
"I.P." 
Written & Performed by M. Lawton
"Long Gone" 
Written by Todd Linker 
Performed by Link West
"Abner Devereaux" 
Written & Performed by Matt Sauer
"Take Me Down" 
Written by Jim Carbajal and Bob Whitmer
 Performed by Eddy Leech
"The Day Chin Ho Died" 
Written & Performed by Matt Sauer
"One Man Party" 
Written & Performed by M. Lawton
"My Baby Don't Mess Around" 
Written by Todd Linker 
Performed by Link West
"Tip Back on the Go" 
Written & Performed by Matt Sauer
"Take That Toilet Outta Here" 
Written by Matt Sauer & M. Lawton 
Performed by Matt Sauer
"Old Joe"
 Written & Performed by M. Lawton
Charlie's Lake Funders
Regional Arts & Culture Council of Portland Oregon
Patty & Tom Buroker
Chuck & Janet Haas
Mary & Bob Fanter
Stephen J. & Marcia Kirke
Emily Davidow
Sally Titus Cunningham
Angela K Byrnes
Bernadette E Kelly Trust
John & Carol Lawton
Elizabeth Lambert
Nilla Park
Courtney Nowell
Ed & Betsy Oreilly
Marvin & Ingrid Mazie
Dan & Mary Kelly
John & Colleen Hurley
Marqui J. Hood
Karen & Arnold Engman
Christina Di Lorenzo
Thomas Carlstrom
Judy & Marshall Flapan
Michael & Ann Richards
Jeffrey & Meredith Watters
Robert & Cherie Shreck
Kathy & Ted Stuart
Rachel & Carson Milgroom
Phyllis Hansel
Deborah Starr
Massoud Ghaffari
Aniella Gonzalez
Melissa Allen & Elizabeth Andreason
Aleda Freeman
Kelly McCutcheon Adams
Jennifer D. Garrison
Richard E. Hodge Terryl Ann Hodge Trustee, The Hodge Family Trust
Meredith Bagby
Lewis Barbieri & Amy Wood
Kristin A Perry & Scott W. Tucker
Jane Weintraub
Cynde & William Fanter
Catherine G. Foster
Mary K and Daniel M. Kelly Family Foundation
Louise Baker
Fiscal Sponsorship provided by the International Documentary Association.
This film was funded in part by the Regional Arts & Culture Council Of Portland, Oregon.
Very special thanks to:
Jon Whitmer, Nancy Whitmer, Tim Whitmer, Pat Whitmer, Jerry Whitmer, Bob Whitmer, Jeff Whitmer, Doug, Christy, Brady and Britta Whitmer, Eileen Whitmer, Charlie and Grace Myers, Dr. Joshua Benditt, Lauren Bennett, Jason Blalock, Josh Bourassa, Cheri Brown, Dr. Dennis Brown, Jim Carboral, Bill Chiesa, Dee Dee Chiesa, Dr. Greg Carter, Dr. Barbara Curry, Casie Daem, Dr. Mark Dell'Aglio, Tonya Devitt, Susan Dow, Jody Dringman, Susan Duganz, Rick Dunn, Dr. Walter Fairfax, Andy Fifield, Ken Frye, Dr. Mary Gaddy, Kit Hagenstun, Dave Hall, Dr. Brian Harrington, Katie Hauser, Debbie Hoffman, Dr. Willard Hull, Sharon Ille, LaVonne Iverson, Ken Jelinek, Debbie Kassens, Brian Kurtz, Jory Lenz, Charles Lundgren, Tom Malee, Frank Marullo, Joyce McDonald, Sister Valerie McGeough, Darren Miller, Dr. Dan Mitchell, Kathleen Natzel, Pat O'Connor, Traci Parham, Eric Petersen, Randy Roberts, Rick Ramseier, Shannon Lamar Red Star "Coyote", Audrey Reed, Roxanne Sanford, Bernadette Smith, Burton Smith, Sharon Trollope, Candice Tulaje, Trent Visconti, Mary Westwood, Duane Whitmer, Lynn Whitmer, Nancy Whitmer, Tom A. Whitmer, Julie Wilson, Kendall Wolcott, Dr. Nicholas Wolter
Special thanks to:
Jim Abel, Ginger Adamovics, Craig Austin, Robert Bahar, Fax Bahr, Tom Brewer, John Brewer, Bryan Coffee, Jean Dahlman, Lynn Devecchio, Garrett Doll, Karey Dornetto, Ian Elliot, Michael Fetters, Jeff Fleming, Lynne Turner Fitzgerald, Kristin Grosshandler, Bob Hale, Mark Hanson, Sharon Hesterlee (MDA), Mike and Diane Harkins, Lindalee and Dan Hickey, Nell Higgenbotham, Marqui Hood, David D. Karnos, Daniel G. Kelly, Patrick J. Kelly, Antonia Khao, Jen Kirkman, Julie Koerber, Steve Mallick, Madeline McFeely, Darla Marasco, Marc Maron, Kelly McCarthy, Jay and Lynne Montague, Lidney Motch, Michael Morales, Scott Morgan, Linda Moss, Sally Pederson, Aaron Pruitt, Mary Lynn Rajskub, Ross Schilling, Abby Schwarzwalder, Adam Small, Lorin Dunlap Smidt, Jeff Springer, Paul F. Tompkins, David Trappe, Erik Vignau, Juli Vizza, Mishna Wolff, Sarah Wormald, Ron Yates, Jon Zauher, and:
David Cress – Food Chain Films, Portland, OR
Jester Sound Studio, Billings, MT
Jigsaw Films, New York, NY
KOA Kampgrounds of America, Inc.
KULR Channel 8, Billings, MT
KUSM Montana Public Television, Bozeman, MT
Legacy Emanuel Hospital, Portland, OR
Montana Center on Disability at MSU Billings
The Montana Film Office
The Muscular Dystrophy Association of Billings, MT
The Muscular Dystrophy Association of Portland, OR
MSU Billings
STEP – Support and Techniques for Empowering People
Roger West and Wilderness on Wheels Foundation
AV Department of St. Vincent Hospital, Billings, MT
Vector Management