Before There Were Parks
First Aired Sunday, October 04, 2009
For more than 12,000 years, the intermountain West's native peoples have called the lands known as Yellowstone and Glacier National Parks "home." This program explores modern indigenous perspectives on these great wilderness areas
MontanaPBS Presents
Before There Were Parks
26:28
Published:
Yellowstone and Glacier through native eyes.
From time immemorial the lands we now call Yellowstone and Glacier have been regarded by Native Americans as significant and sacred. Today nearly 30 tribal nations maintain official ties to these National Parks, and on-going Native involvement in these areas is considered necessary to the long-term health of America's endangered indigenous cultures by many tribal leaders.
In this unique film, more than a dozen of these leaders and experts from all across the region offer a respectful introduction to the knowledge that tribal people have passed down here for at least the past 12,000 years. Viewers will discover why Glacier and Yellowstone are so important to American Indians--for reasons far beyond their recent status as National Parks.
The film follows Eastern Shoshone youth and elders from Ft. Washakie, Wyoming, as they spend three days in Yellowstone as part of the park's Cultural Exchange Program. Vernon Finley, the Kootenai spokesperson, explains the limitations of human perception, and how a respectful person might gain knowledge. Alan Pard, a Piikani traditionalist, explains what the sun, the moon, and the stars mean to the Blackfoot people. Grant and Linda Bulltail, Lodgekeepers of the Tobacco Society, in the Crow Nation, offer their perceptions of what Yellowstone means to the Crows. Viewers will discover the importance of place names, with Germaine White, Information Specialist for the Confederated Salish and Kootenai Tribes, and hear Carol Murray, Tribal History Project Director, Blackfeet Community College, describe what President Grant's executive orders meant to the Blackfeet people.
As the Northern Rockies became increasingly settled by European-Americans, this film reveals why the "Yellowstone" was probably a mistranslation of the Crow name for that river, and viewers will hear how the Bannocks felt about returning home to find the Oregon Trail in their wintering grounds. Filmed in all seasons, with gorgeous high definition cinematography, and narrated by N. Scott Momaday, Before There Were Parks carefully navigates the cultural divide that separates our times from this not-so-distant past, as it introduces the idea of how America's National Parks remain one its last and best ties to its ancient and immense indigenous past.
A better understanding of American Indian perspective on these Parks strengthens our society's ability to achieve balance in these swiftly changing times. America's National Parks are not all that remains of the great and romantic wilderness that once covered North America--they are what remain of the once very respected home to everything, in which humans were--and are--just a small part. A person can never own land from an indigenous perspective--but it is always a person's responsibility to care for land, and to protect it for future generations. From far different places the goals of the Park Service, and that of Native Americans meet in America's National Parks. In Before There Were Parks, viewers will discover the beginning of that complex and ongoing story.
Narrated by N. Scott Momaday
Produced & Directed by Charles Dye Executive Producer: Aaron Pruitt
Co-Executive Producers: Chris Seifert Drew Jenkins
Cinematography & Timelapse Photography: Rick F. X. Smith
Written & Edited by Charles Dye
Narration Adviser: M.L. Smoker
Original Music by Lissette Norman & Reid Loessberg
Additional Photography: John Shier, Meg McWhinney, Tom Winston, Matthew Ely
Online Editor & Colorist: Scott Sterling
Sound Mix: Gil Stober - Peak Recording & Sound
Assistance: Ann Marie Dye, Heather Miller
Editing Assistance:
Sarah Smith, Carah Ronan
Archival Photographs
courtesy of Yellowstone National Park Photo Archive, Museum of the Rockies Photo Archive
Additional Special Thanks to
: Samantha Dabney, Elias Goes Ahead, Bridgette Guild, Laura Law, Larry Loendorf, John Murray, JoAnn Powell, Trudy Patton, Michael Breis, D. Lynette St. Clair, Camille Stein, Lee Whittlesey
Thanks to:
Narcis Blood, Debra Magpie Earling, Jill Momaday Gray, Brad Hall, Emma Hansen, Matt Herman, Cortni King, Kevin Kooistra-Manning, Fort Washakie Schools, Michael Fox, Theo Lipfert, Mercury CSC, Al Nash, Native Science Field Centers, Josiah Pinkham, Ellen Petrick, Marcia Racehorse-Robles, Bonnie Sachetello-Sawyer, Dr. Gregory Schneider, Orville St. Clair, St. Labre Indian School, Paul Schullery, Susan Stewart, Rosemary Sucec, Stacy Vallie, Amy Vanderbuilt, John Varley, Curlybear Wagner, Christine Weinheimer, Katie White, Laura Whildin, Jennifer Woodcock, Yellowstone Park Foundation, Bill Yellowtail, and many others.

Special Thanks to:
Grant & Linda Bulltail, Cleve "Butch" Davis, Vernon Finley, Manfred Guina Sr., Tony Incashola, Darrell Robes Kipp, Lisa Lone Fight, Tim McCleary, Dale Old Horn, Allan Pard, Carol Tatsey-Murray, Reba Jo Teran, Beatrice Teran-Haukaas, Germaine White
KUSM-TV General Manager Eric Hyyppa Copyright © 2009 KUSM-TV All Rights Reserved
Before There Were Parks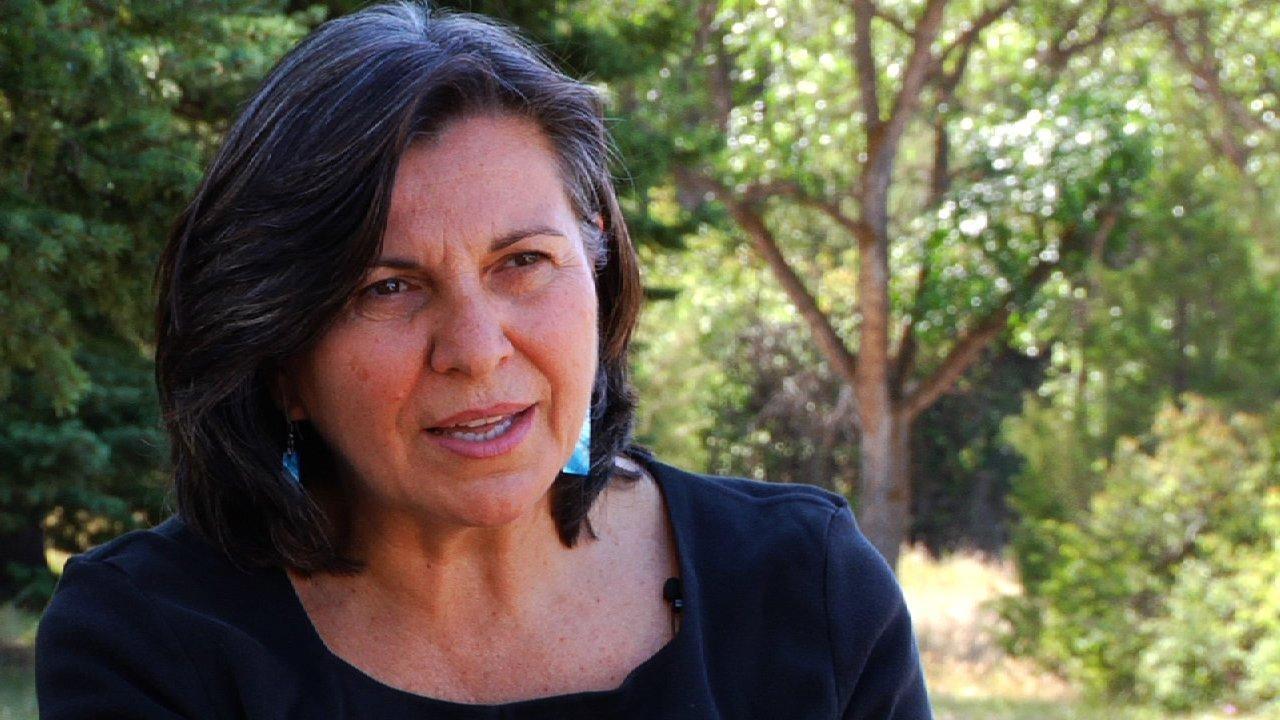 Germaine White is the Confederated Salish and Kootenai Tribe's Information and Education Specialist.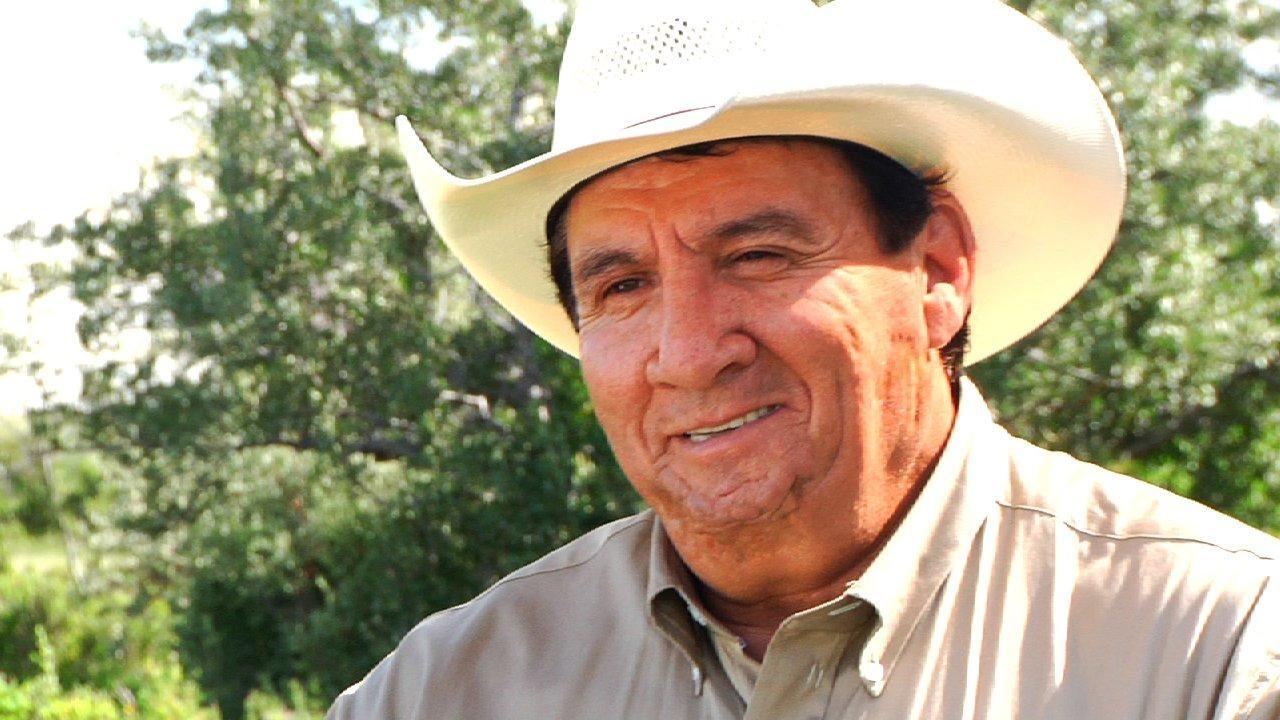 Alan Pard, is a rancher, horse breeder, and Senior Advisor to Alberta Aboriginal Relations in Alberta, Canada.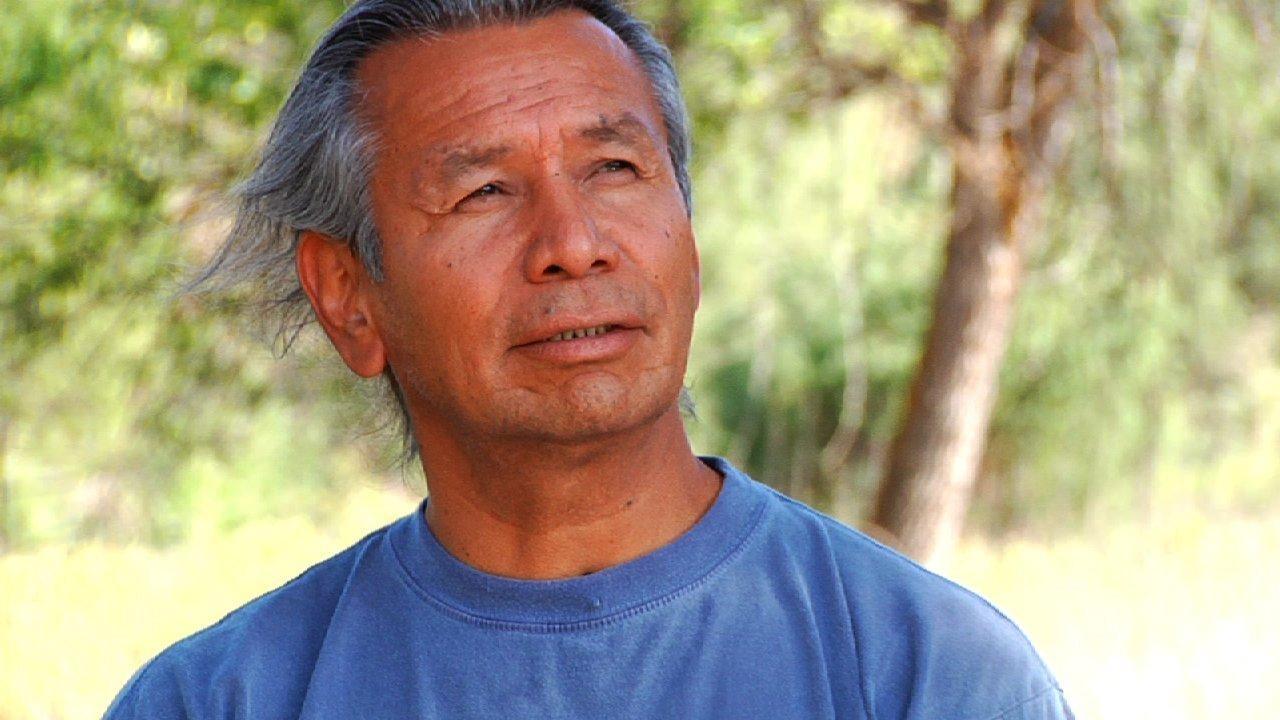 According to Vernon Finley, his people, the Ktunaxa-Ksanka (Kootenai), have danced on the shore of Lake MacDonald for 10,000 generations.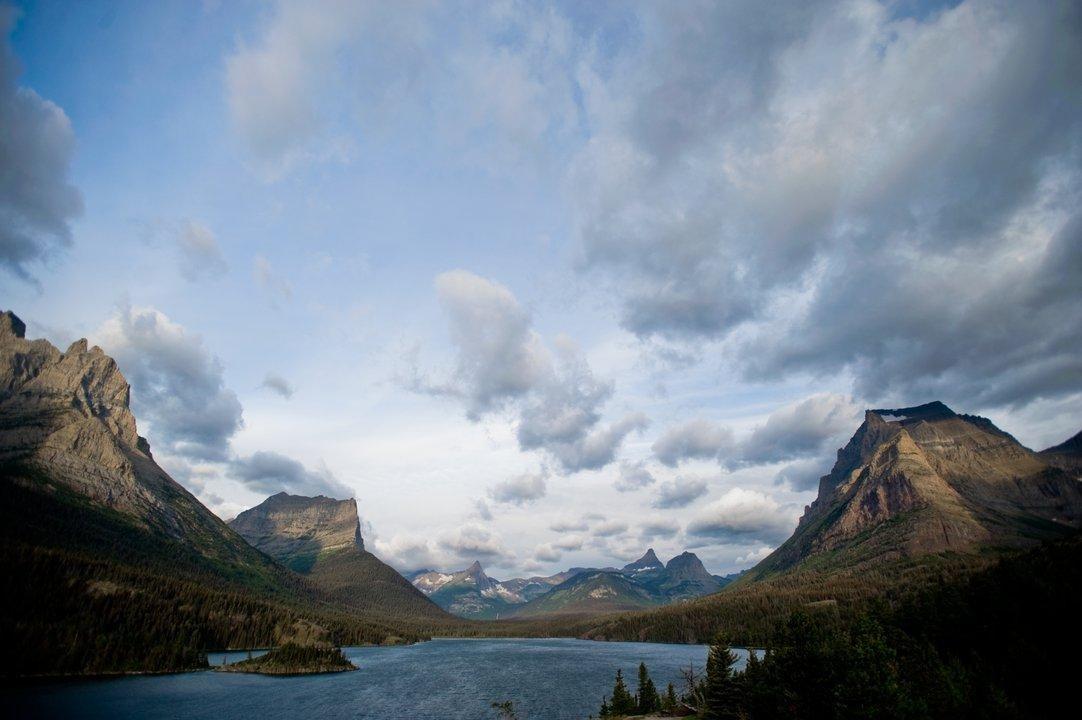 St. Mary's Lake is one of the sources of the Blackfeet's sacred Beaver Bundle. Photo taken at sunrise, August 12, 2009.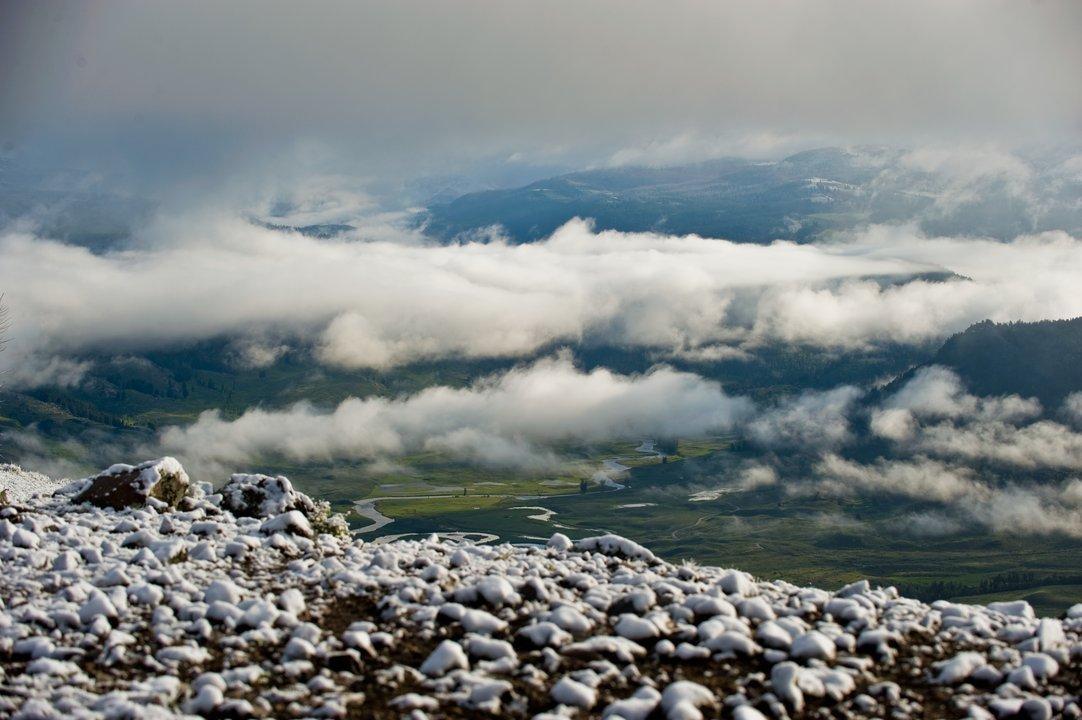 First snow on Specimen Ridge, Yellowstone National Park.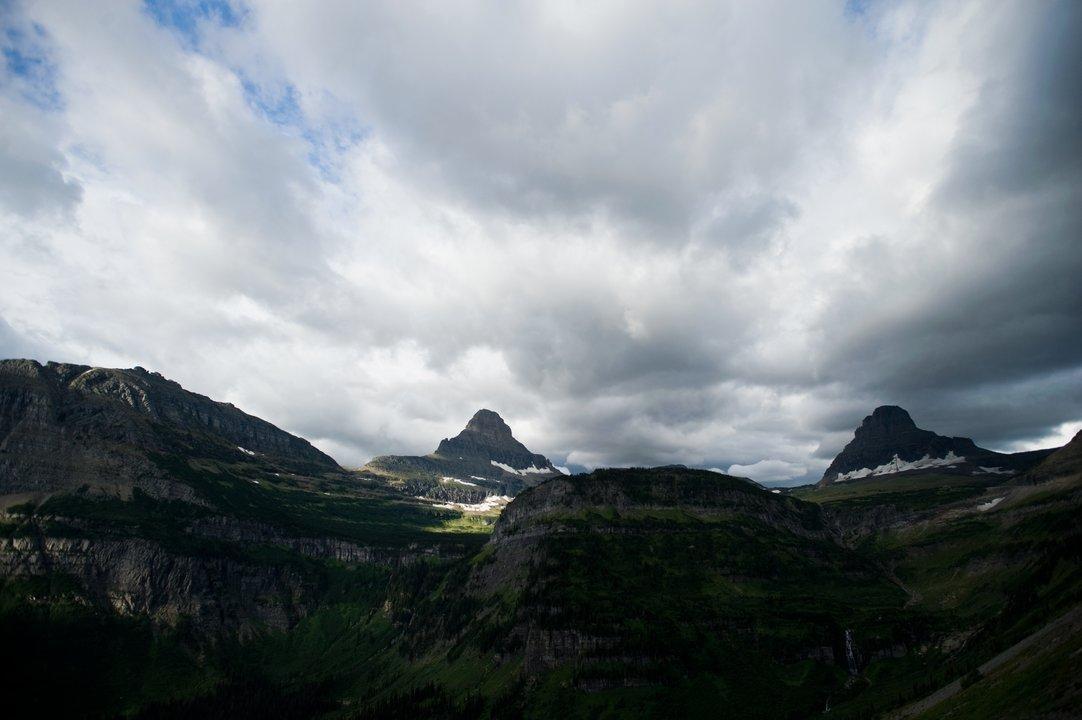 The view looking SW from the eastern slope of Going To The Sun Road. Glacier National Park.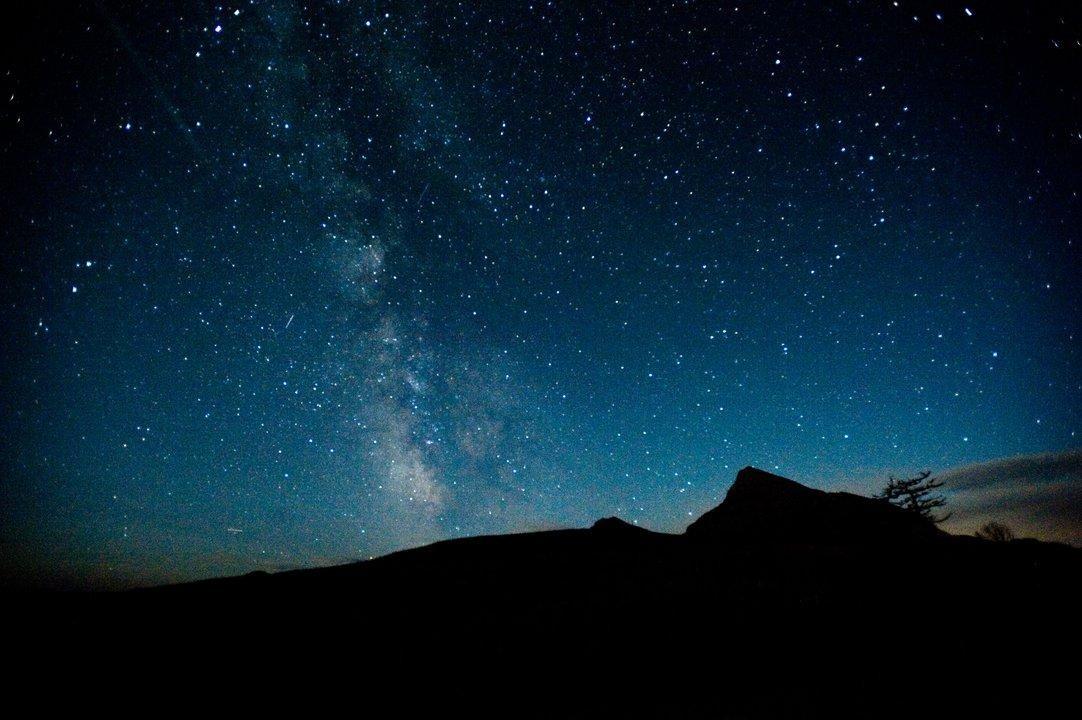 The stars above Divide Mountain on August 12, 2009. Blackfeet Reservation/Glacier National Park.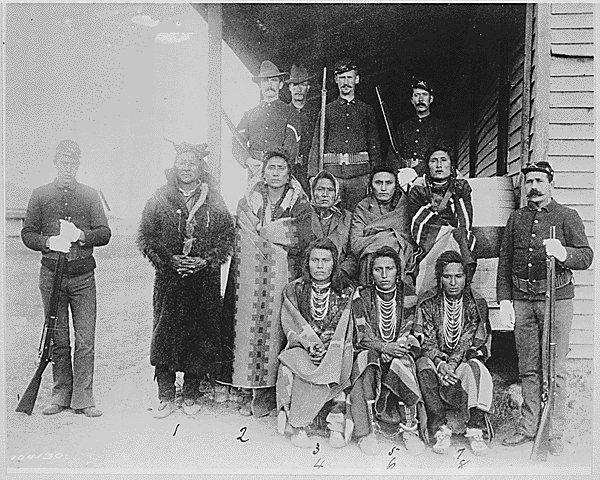 Historic picture of Crow Indians.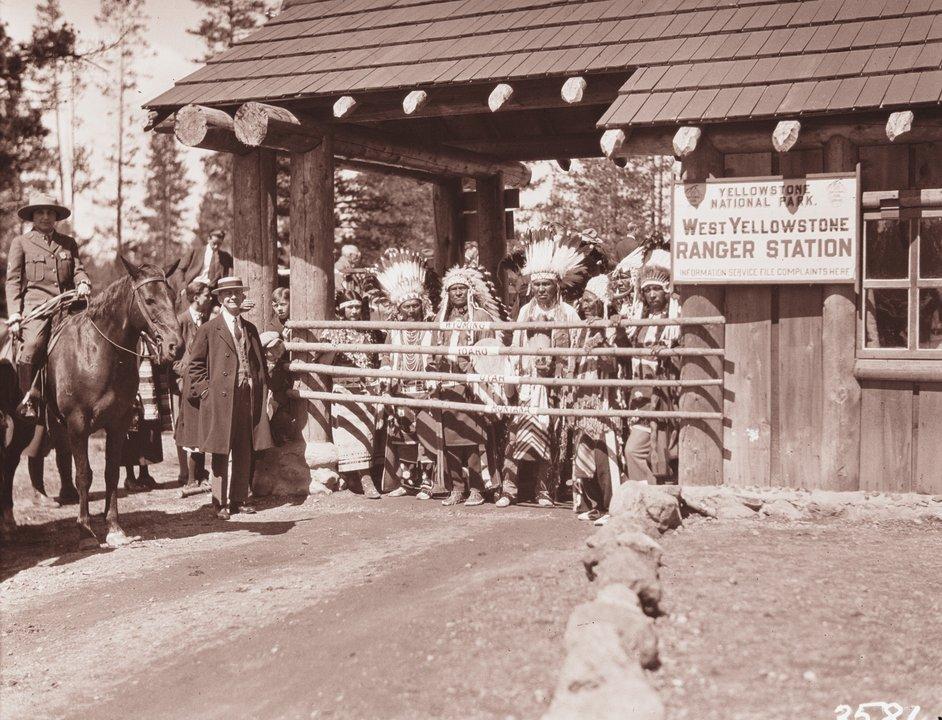 Crow Indians at the opening ceremony for the East Entrance to Yellowstone National Park, 1927.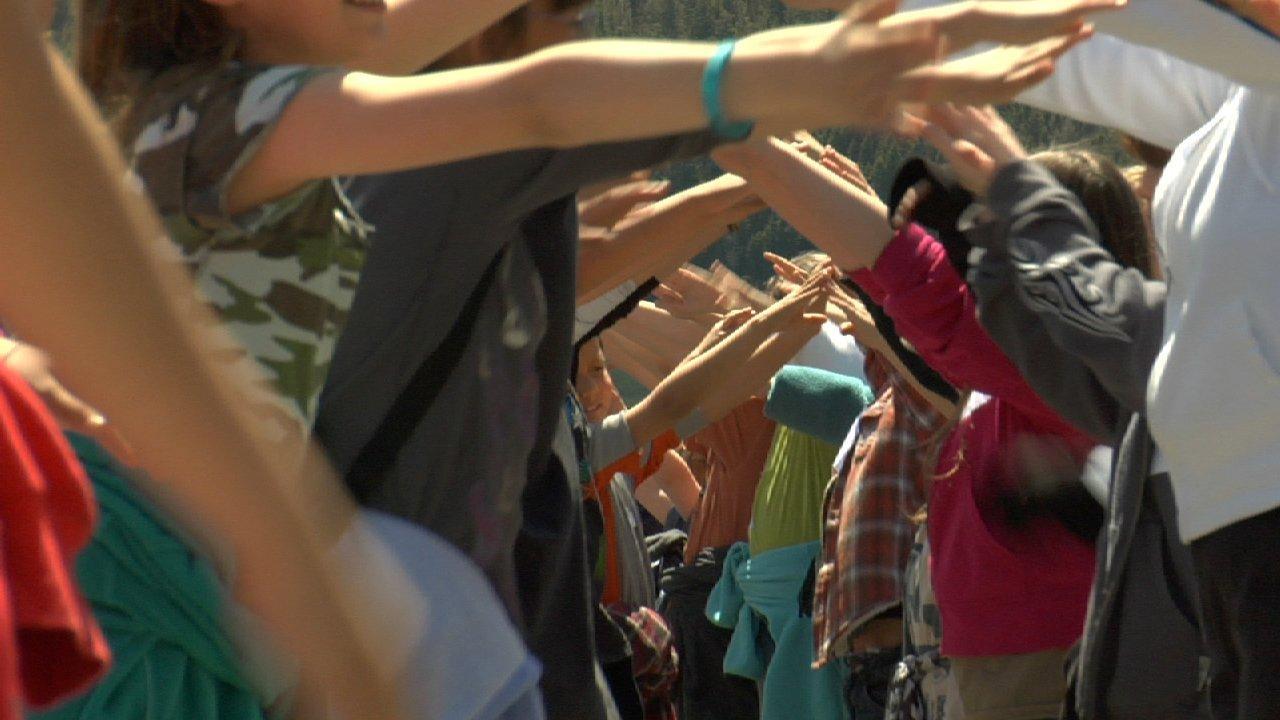 Elementary school children from West Glacier and Babb Elementary Schools met on the shores of St. Mary's Lake in Glacier National Park.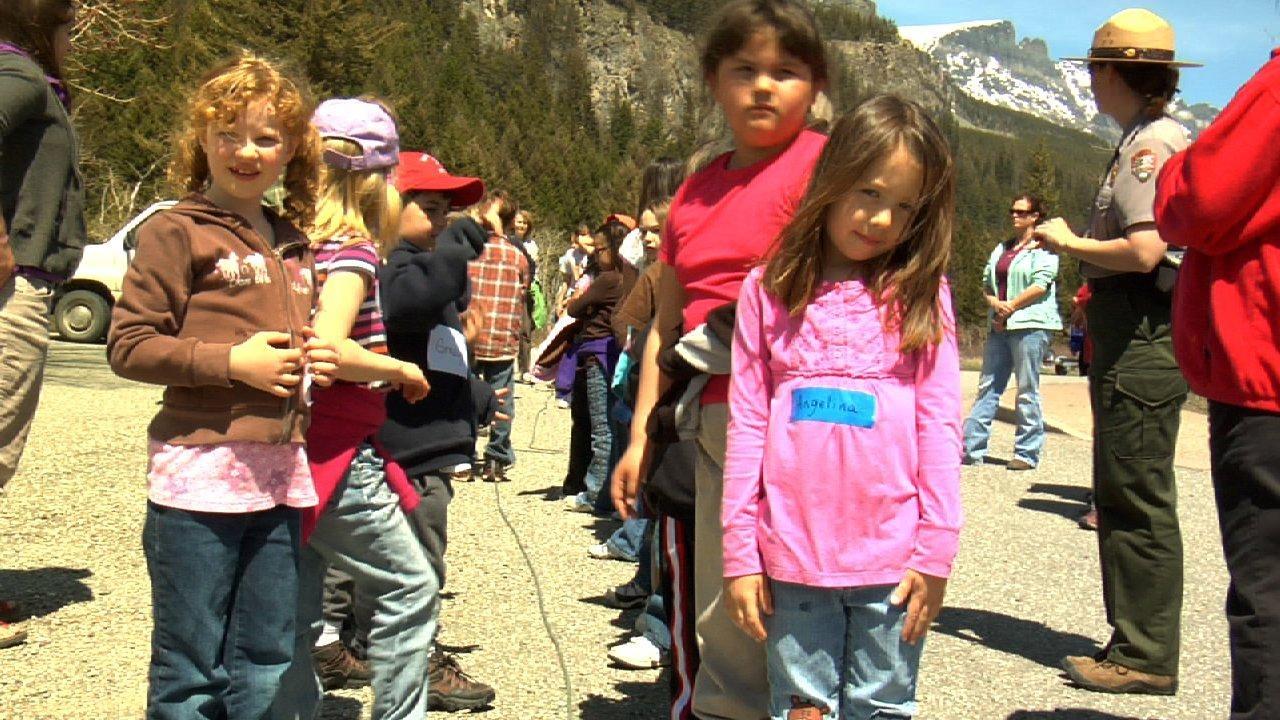 Elementary school children from West Glacier and Babb Elementary Schools met on the shores of St. Mary's Lake in Glacier National Park.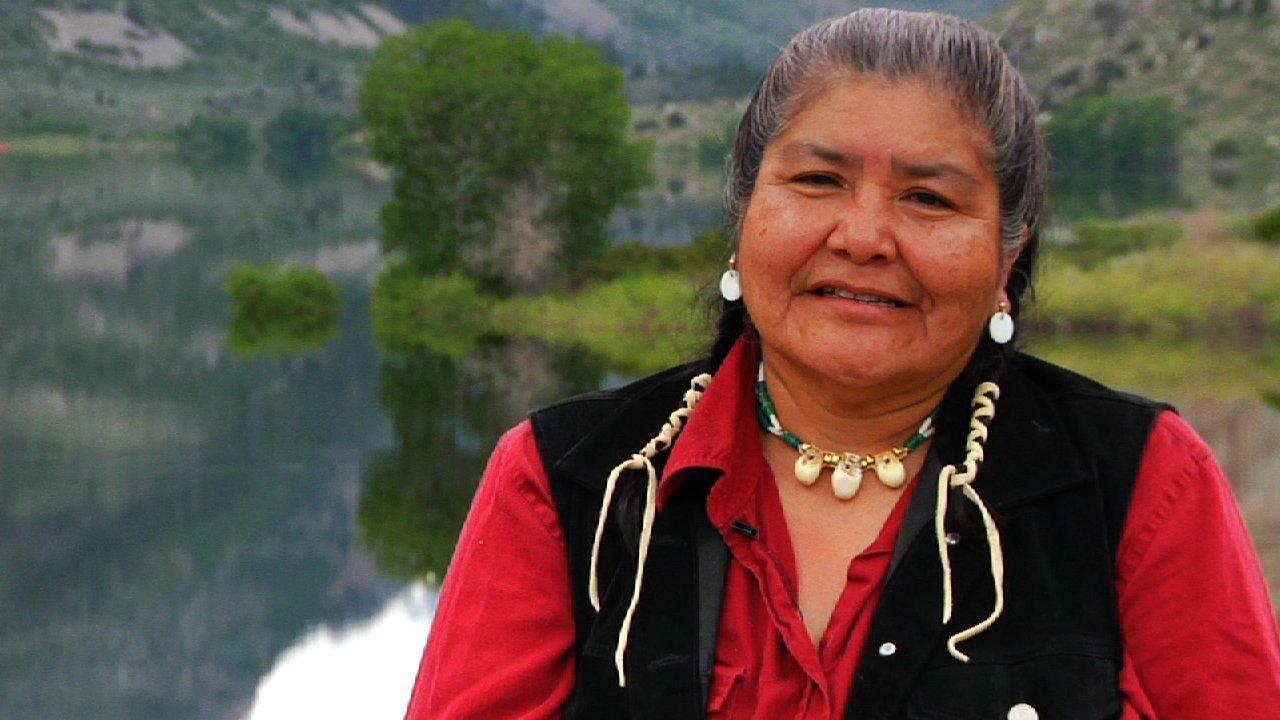 Reba Jo Teran is an Eastern Shoshone Filmmaker and Educator from Fort Washakie, Wyoming.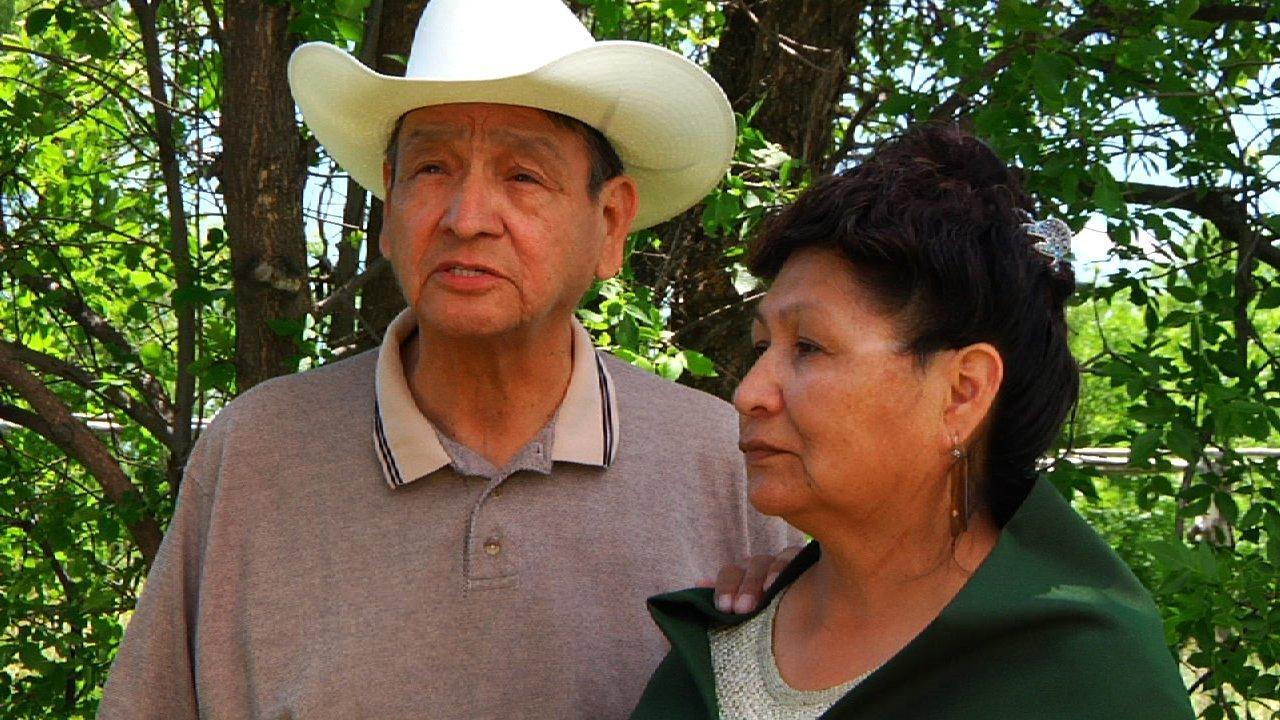 Grant Bulltail (with his wife Linda) worked extensively with Dr. Larry Loendorf, and Dr. Peter Nabokov on their book, Restoring a Presence.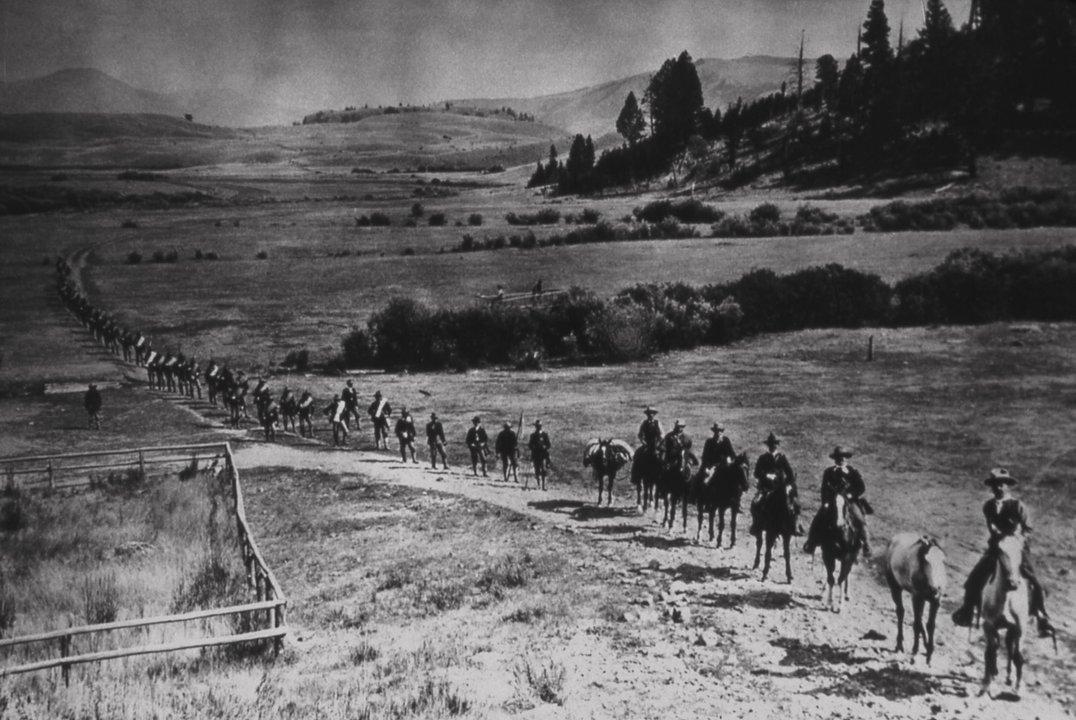 Line of Cavalry in Lamar Valley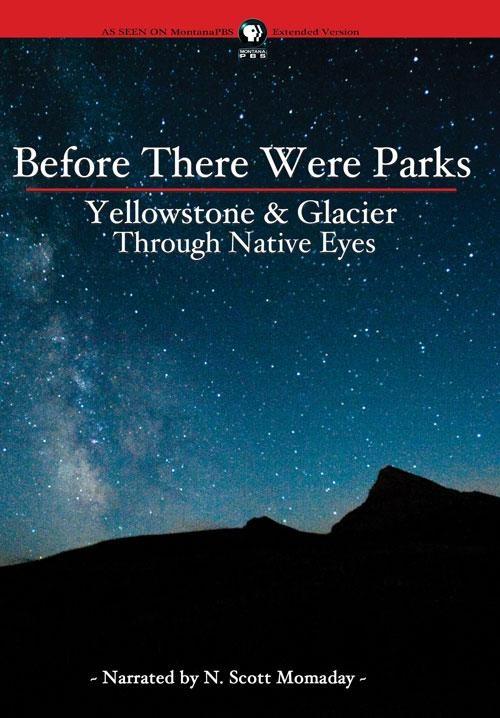 Before There Were Parks DVD Cover