Hook, Line, and Singer (No. 138)
First Aired November 24, 2013
Since 1991, the Backroads crew has traveled across Montana visiting its unique people and places. The series airs regularly on MontanaPBS.
Backroads of Montana
(No. 138) Hook, Line and Singer
28:32
Published:
Sewing machines, Native songs, Two Medicine hoodoos, outdoor access, Fergus courthouse.
Backroads meets a western Montana man who has worked hard to improve access to the state's great outdoors. A terrifying highway accident left Chris Clasby a quadriplegic, but it couldn't diminish his passion for hunting and fishing. His spirit comes through as we tag along on a fishing trip on the Missouri River. Next is a tour of Rock City near Valier, a sandstone metropolis of hoodoos carved by Two Medicine River. The show profiles Chontay Standing Rock, a student at Stone Child College on the Rocky Boy Reservation, who has a unique approach to American Indian songs. He adds some English words and a striking stage presence to put his own spin on traditional music. And in Deer Lodge Backroads visits retired rancher, Gene Hensen, whose unlikely collection of home appliances grew from necessity. William Marcus hosts the program from the Fergus County Courthouse in Lewistown.
Program Update:
Chris Clasby died in April, 2021 at age 48.
Hook, Line, and Singer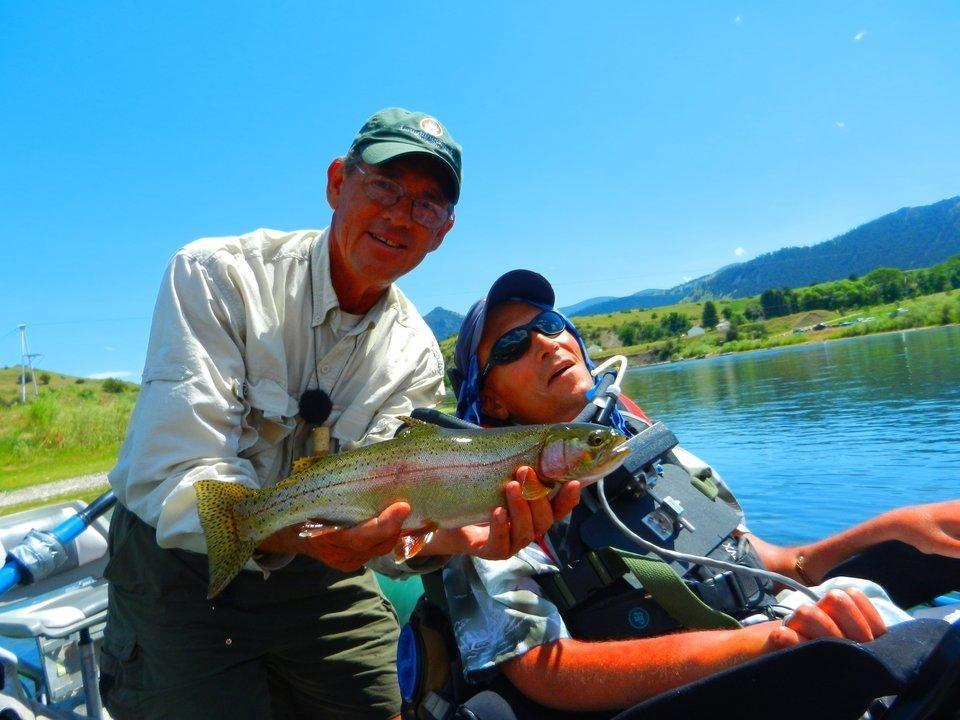 Chris Clasby, right, with his friend Peter Pauwels and the Rainbow Trout they are about to release back into the Missouri River.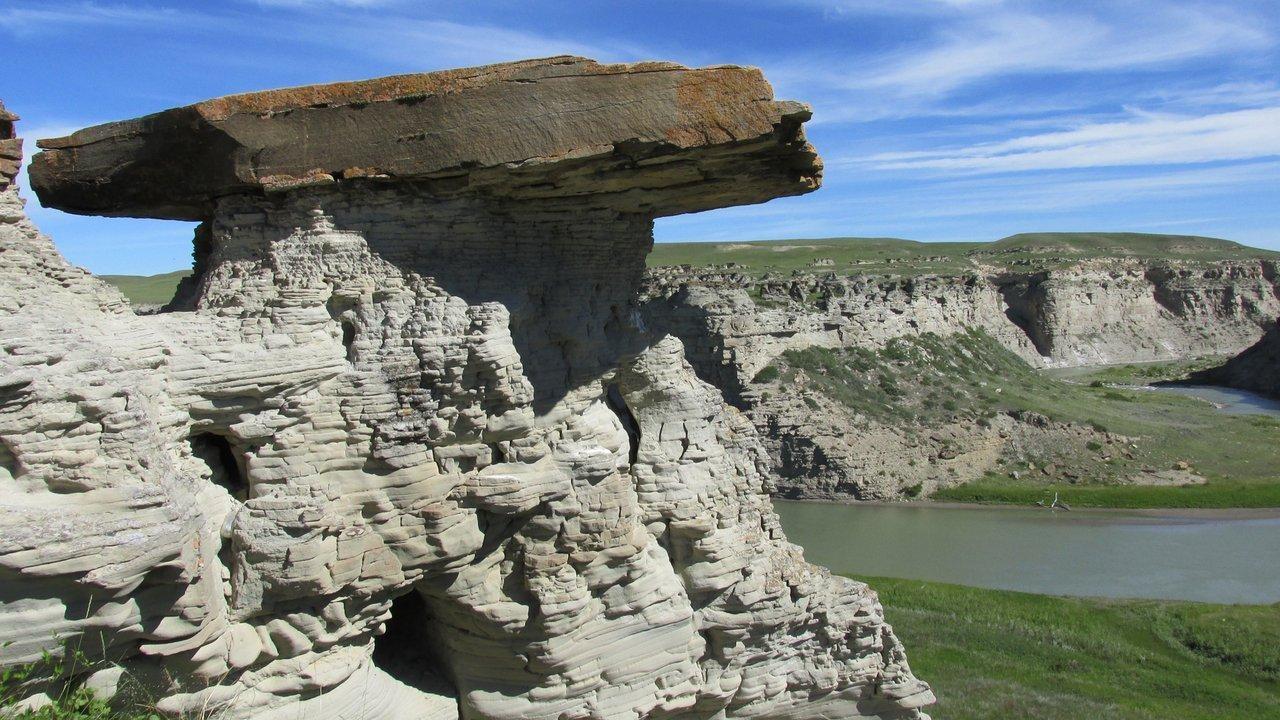 Picture overlooking the Missouri River.