Paintings, Partials and Pies (No. 137)
First Aired May 20, 2013
Since 1991, the Backroads crew has traveled across Montana visiting its unique people and places. The series airs regularly on MontanaPBS.
Backroads of Montana
(No. 137) Paintings, Partials and Pies
28:18
Published:
Crowbar painting, Flathead cherries, Devil's Chimney, Hobson dentist, Buffalo jump
An all-new edition of Backroads travels to Polson for the Flathead Cherry Festival to follow competitors in the cherry pit spitting and cherry pie eating contests. Then tells the story of Hobson dentist Virgil Stewart who began his practice in 1912 during an era when most rural Montanans could not afford such care. But 'Doc' Stewart couldn't turn anyone away. For 50 years he filled and straightened teeth often receiving nothing more than a chicken, some flour or an appreciative handshake. The next stop is the Sweet Grass Hills where local residents take us to an unexpected natural wonder rising out of the prairie. It is a tight squeeze to get into this limestone cave, but you'll see why it is worth the effort. And finally you'll meet an eastern Montana man whose passion for art has literally spread all over the town of Forsyth. However Bob Watts has become better known for a different set of paintings, and it is not what he paints, but how he paints that gives him the notoriety. William Marcus hosts the program from historic locations around Havre and Chinook.
Photo Gallery Title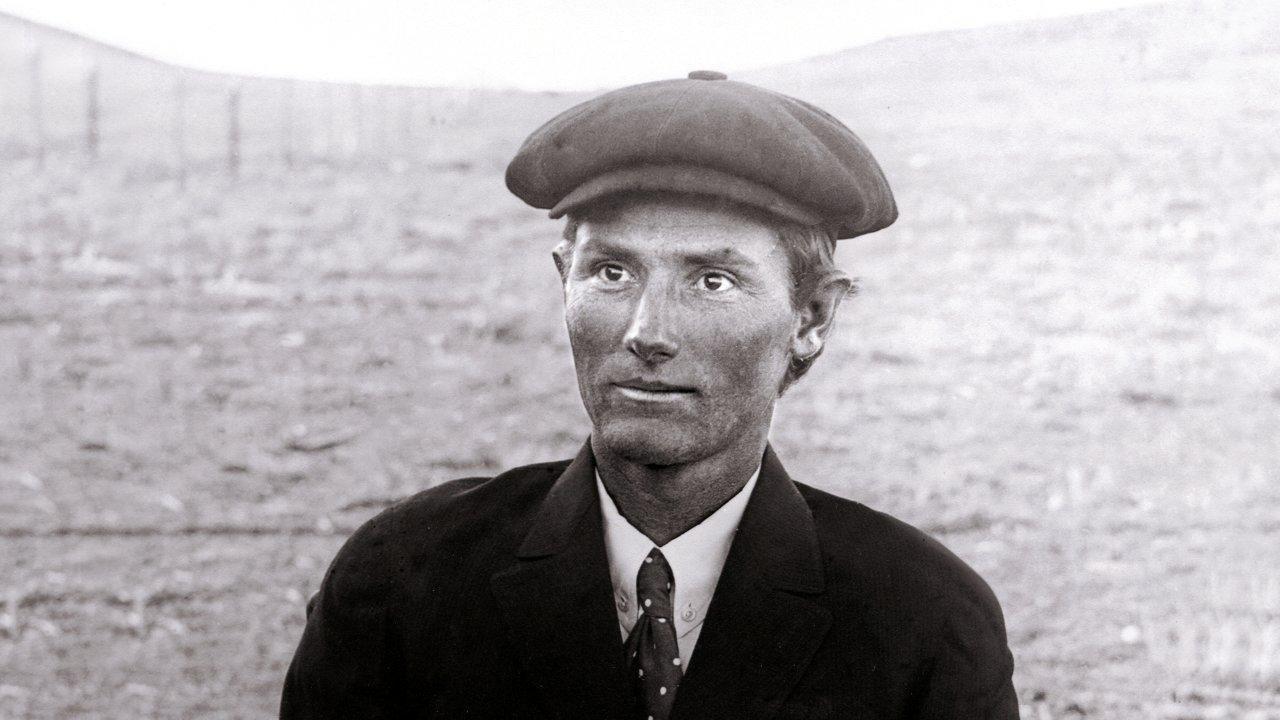 A young Virgil Stewart. For over half a century Stewart was a dentist in the Judith Basin and earlier in eastern Montana.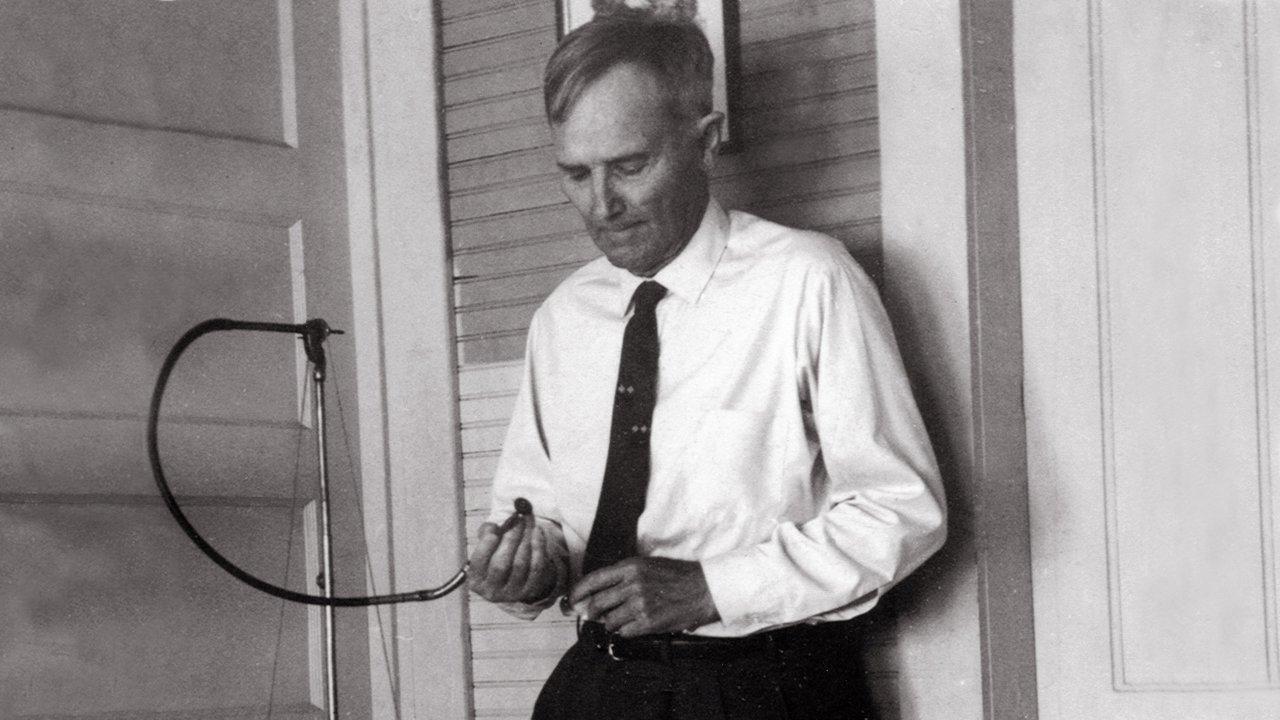 Stewart polishing a tooth at his dental practice in Hobson, Montana. His specialty was the design and manufacture of dentures.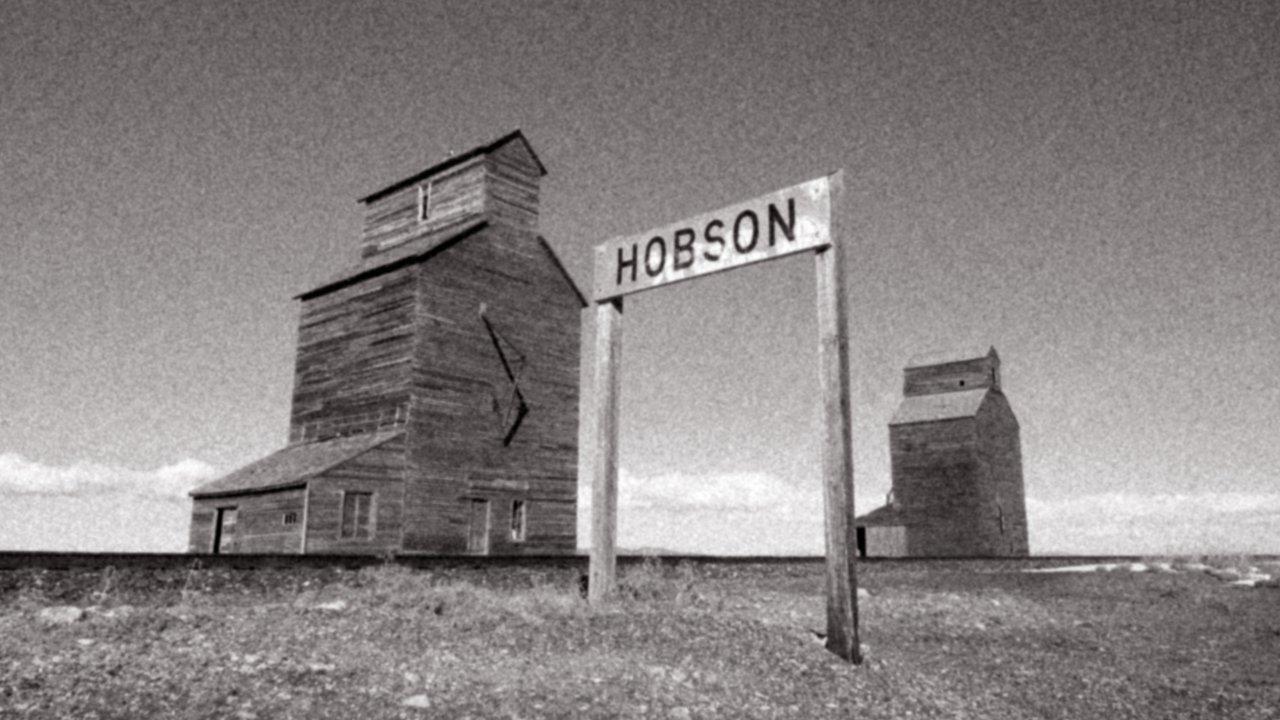 Hobson Montana home of dentist, Virgil Stewart.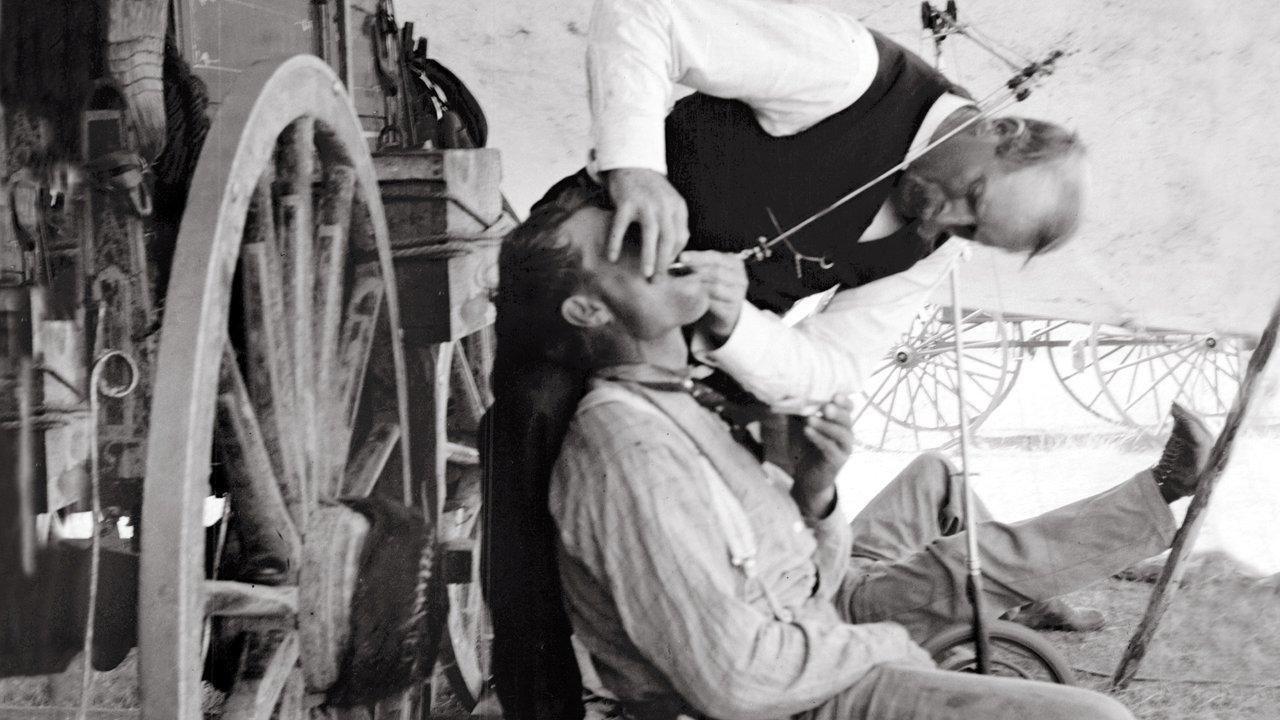 Montana Historical Society
Prairie dentist in Montana. Many dentists made their living traveling to communities, schools and cow camps, charging what they could.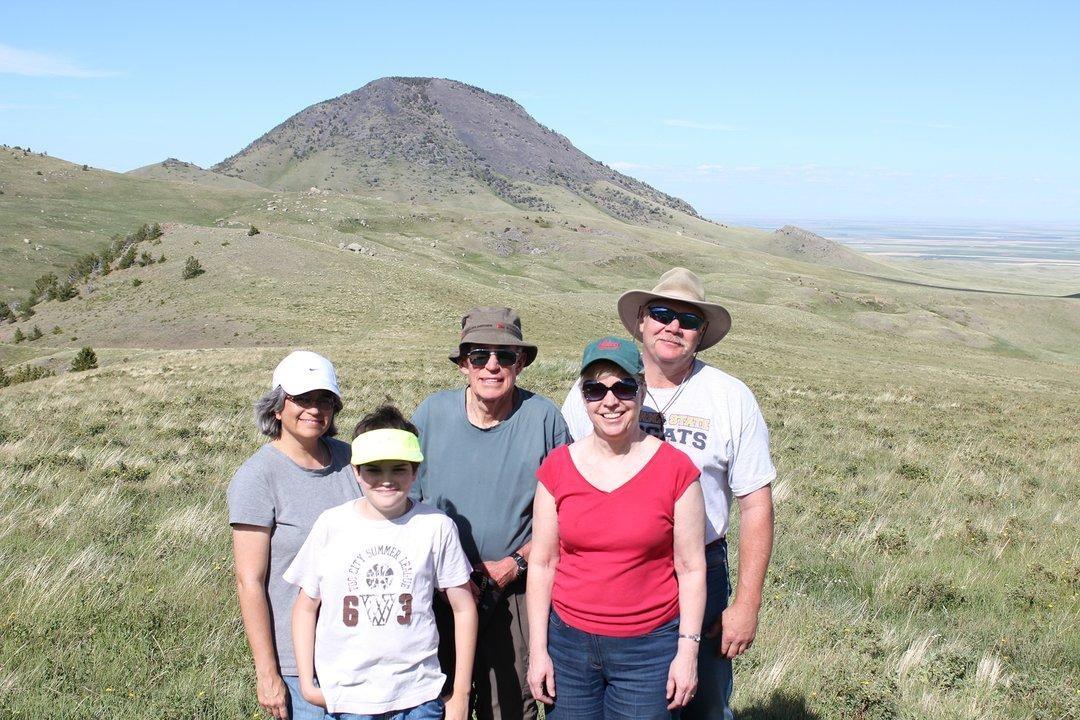 The Cicon and Devlin families after their hike into the Sweet Grass Hills.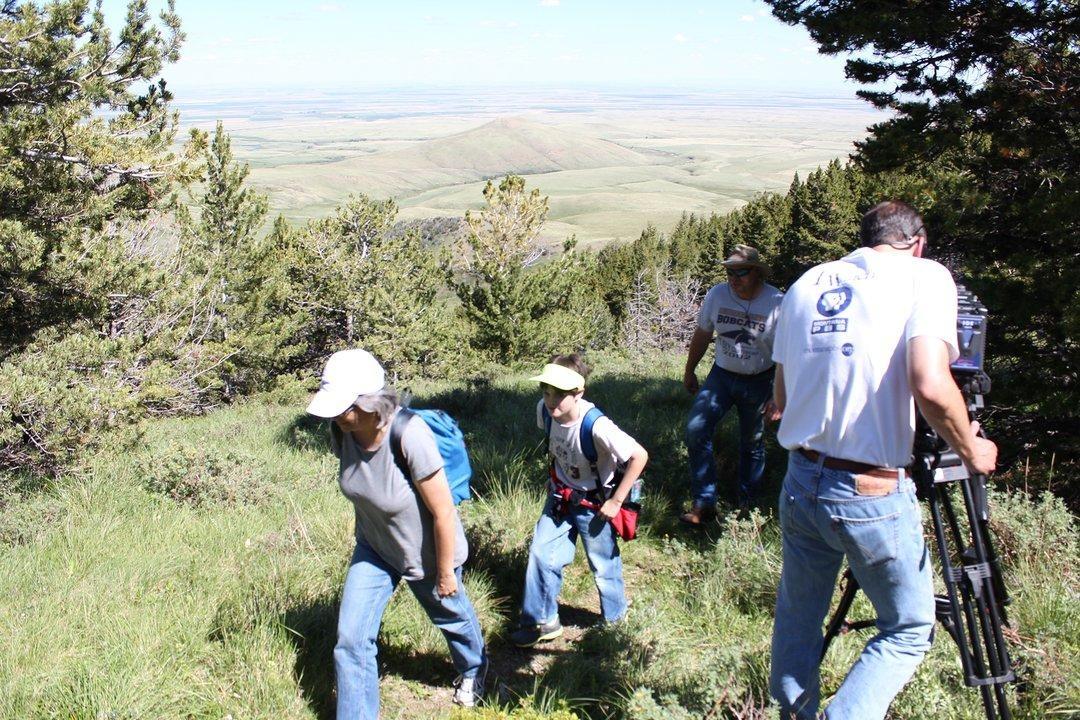 Alison Perkins/MontanaPBS
The Devlin and Cicon families hiking in the Sweet Grass Hills. They are on their way to a cave the local residents have enjoyed for years.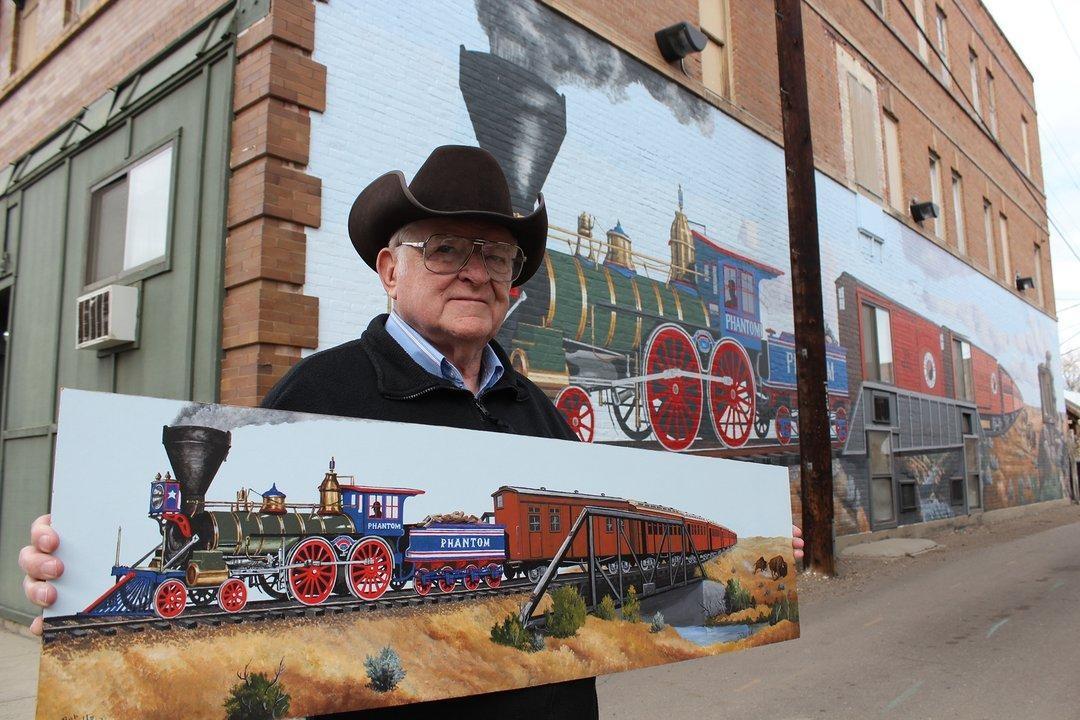 Bob Watts of Forsyth stands with his original painting that he transformed into the mural behind him.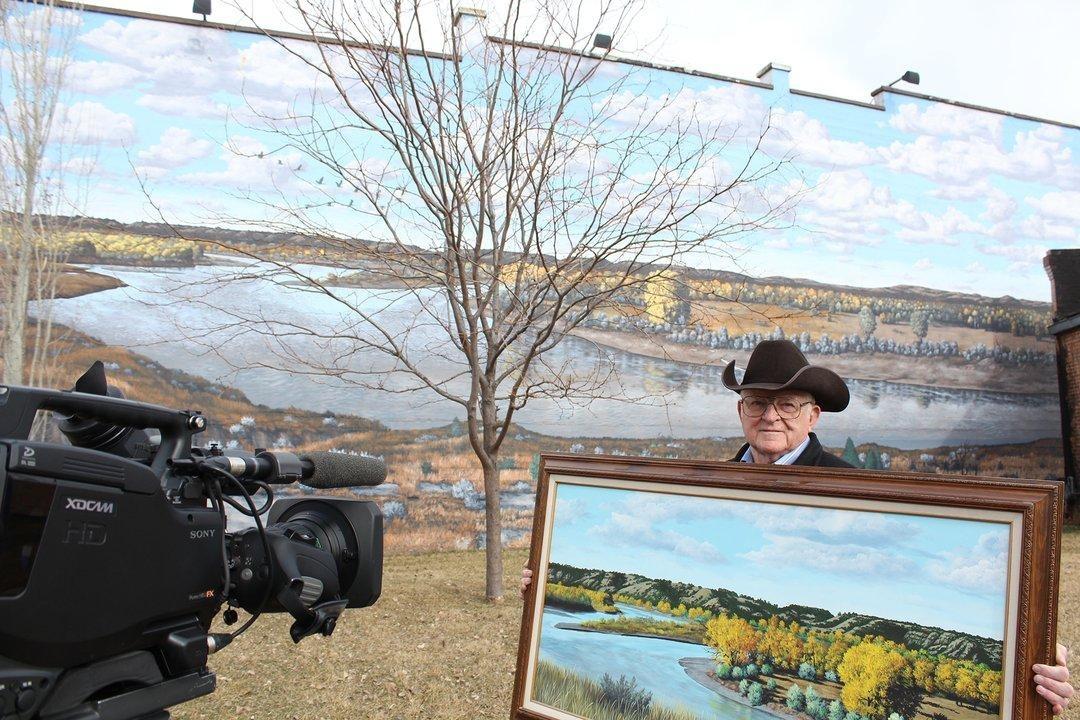 Bob Watts of Forsyth stands with his original painting, 'Autumn on the Yellowstone'.