Cakes and Cowboys (No. 131)
First Aired November 08, 2009
Since 1991, the Backroads crew has traveled across Montana visiting its unique people and places. The series airs regularly on MontanaPBS.
Backroads of Montana
(No. 131) Cakes and Cowboys
29:12
Published:
Park City - The Cake Ladies Great Falls - Fallen Soldiers Winifred - Tonka toy...
"Cowboys and Cakes" begins with sisters Tia Kober and Fritzi Idelman in Park City who are known as the "Cake Ladies." They bake what locals say are the best angel food cakes around. They're assisted by a coop full of chickens who produce two dozen eggs a day. Producer Gus Chambers spent a day with the sisters and learned all, or nearly all, their secrets. Producer John Twiggs found a smile-producing surprise in the small town of Winifred. The museum there hosts what could be the world's largest Tonka toy collection. Viewers will get a fast-paced tour from a five-year-old boy. Twiggs also visited the Montana Veterans Memorial in Great Falls. It's unique in that it honors living veterans as well as those who have died.
A grassroots project, the memorial quickly grew beyond its planned size. The final story profiles Bob Petermann, a cowboy, rancher and singer of old country tunes who lives on a ranch south of Wibaux. Petermann is well-known at Cowboy Poetry gatherings across the west. Backroads host William Marcus, a Wibaux native, interviewed Petermann on a ridge overlooking the eastern Montana Badlands. Marcus's host segments were filmed in the Montana High Line community of Malta, with stops at the Great Plains Dinosaur Museum and Field Station, the Bowdoin National Wildlife Refuge, Malta High School and an evening at a Malta Mustangs football game. Backroads of Montana is a production of MontanaPBS, a collaborative effort of The University of Montana and Montana State University.
Program Update
Beloved Cake Lady Fritzi Idleman died in September 2017.
Cakes and Cowboys
Pine Unit Road, leading to Bob Petermann's ranch south of Wibaux.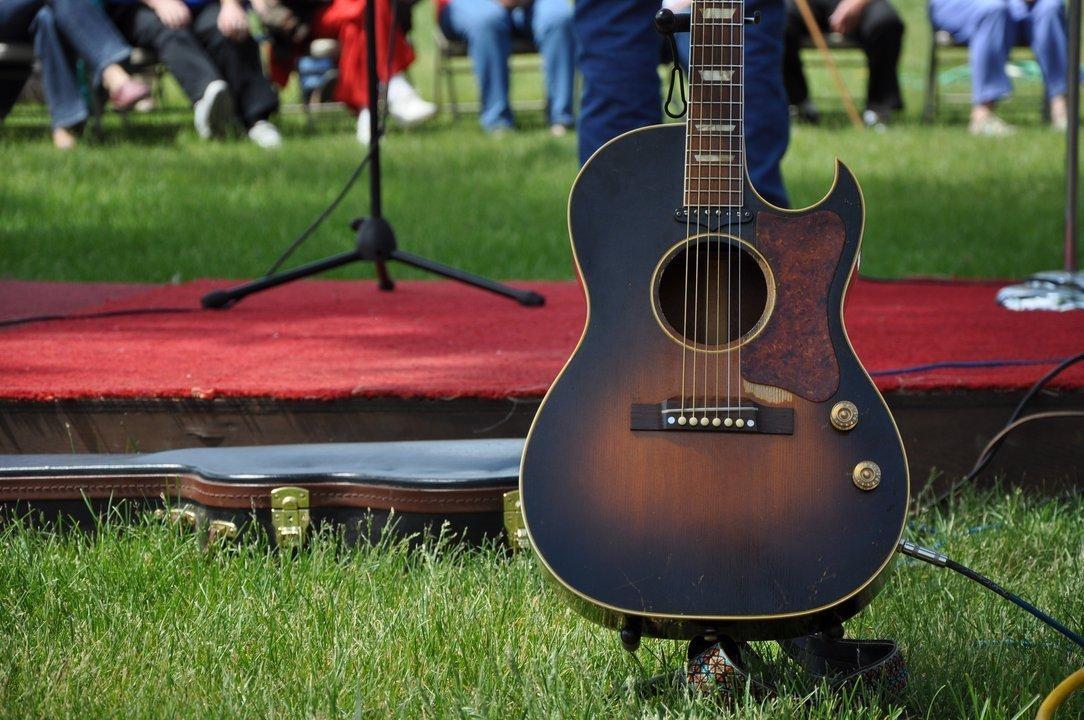 Bob's guitar just before his performance in Beach, N.D.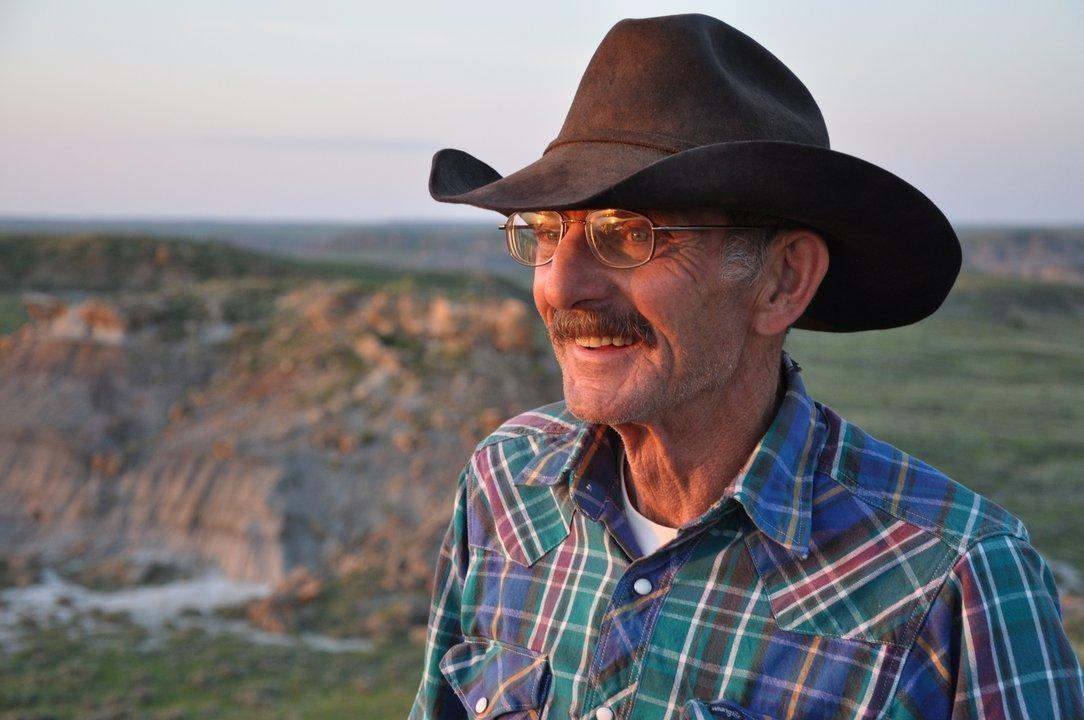 Singer/cowboy Bob Petermann on his ranch south of Wibaux.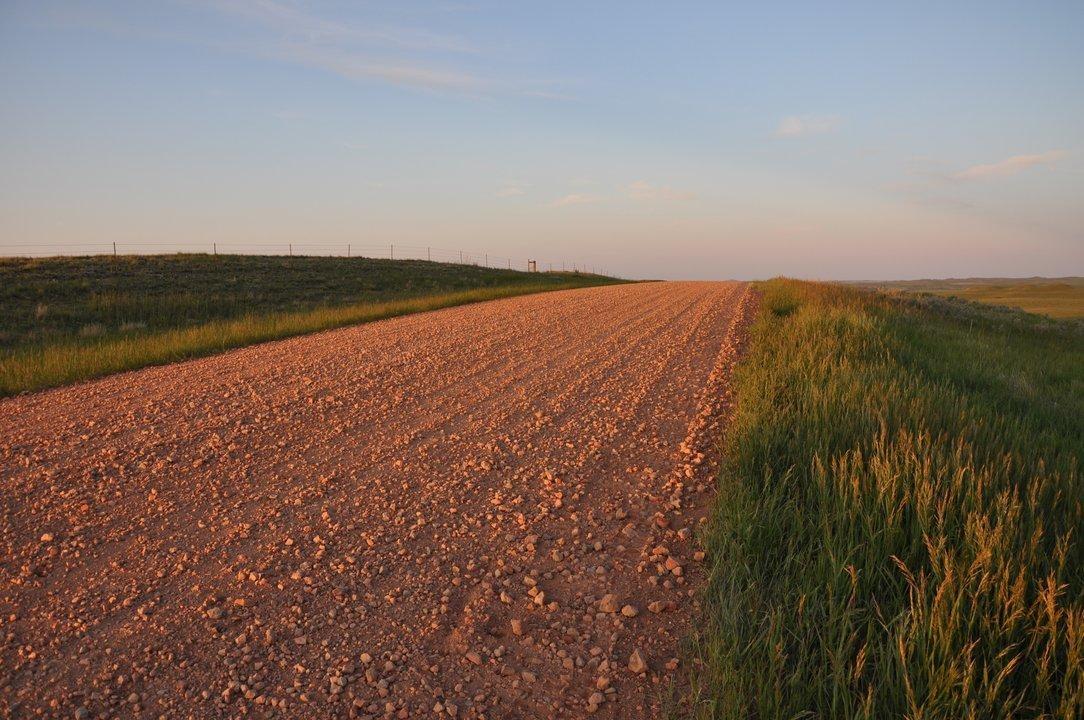 Scoria road near Wibaux, MT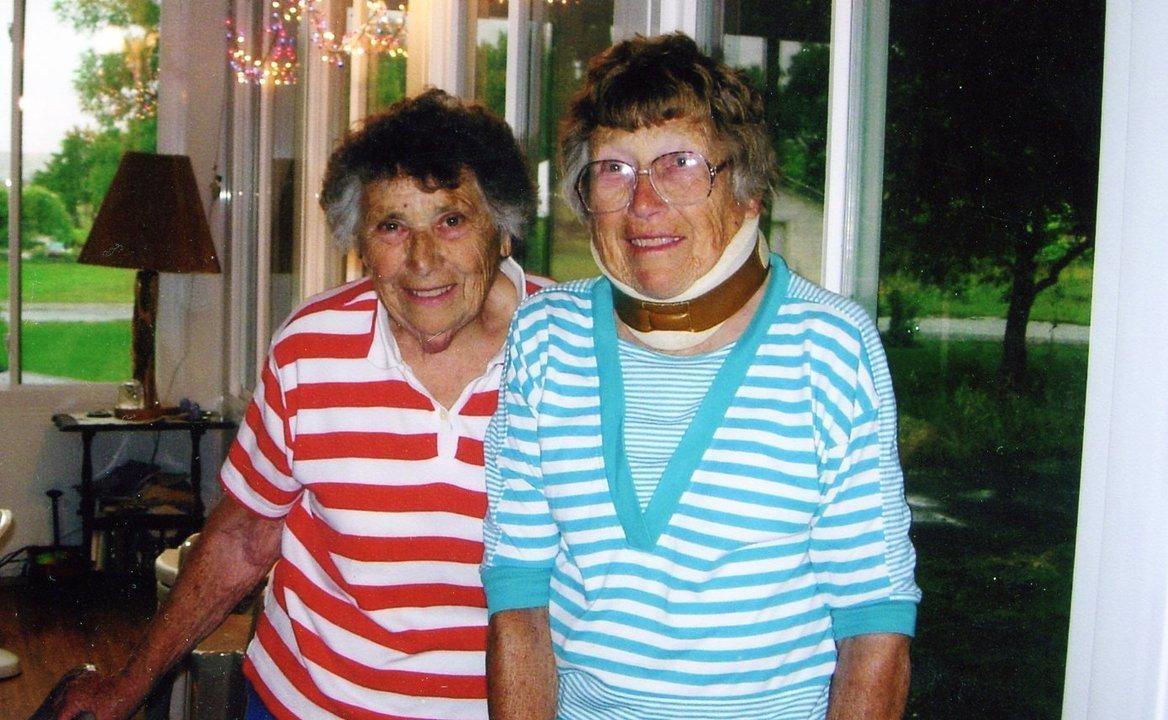 Tia Kober (left) and her sister Fritzi Idleman, are known as the "Cake Ladies." They live in Park City, MT.