Fromberg to ULM (No. 124)
First Aired November 01, 2005
Since 1991, the Backroads crew has traveled across Montana visiting its unique people and places. The series airs regularly on MontanaPBS.
Backroads of Montana
(No. 124) Fromberg to ULM
28:28
Published:
Great Falls, Anaconda, Gebo, Fromberg.
Along the Missouri River south of Great Falls we meet a woman who gathers fiber from her family farm animals to make an intriguing variety of products. We stop by a Tea Shop in Anaconda for some cookies and Earl Grey. A naturalist guides us to see some of Montana's diverse butterfly population. We visit all that remains of the town of Gebo: the cemetery, which is being researched and preserved by a woman from Fromberg. And we cool our heels at the Cowboy Bar & Museum in Fromberg - the ideal place for a cold beer and a warm recollection.
Program Updates
Bud Cheff, who guided us through the Ninepipe Museum near Pablo, died June 27, 2011. He was 96. A viewer, Lou Seymour, was moved by the Gebo Cemetery story about Alberto Coronado, whose headstone was busted up by vandals. He had a new one made. The Cowboy Bar suffered a fire in 2013 but was rebuilt from the ashes. Naturalist Byron Weber died from cancer in 2010. Rose's Tea Shop in Anaconda is closed.
Fromberg to Ulm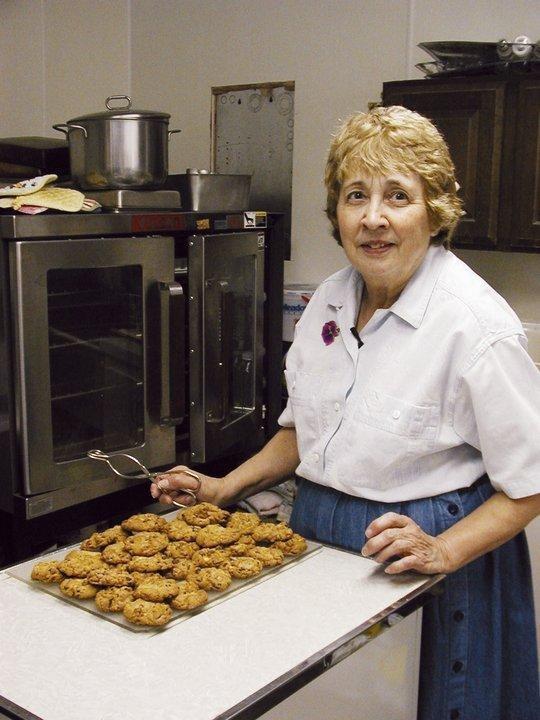 Rose Nyman prepares chocolate chip cookies at Rose's Tea Room in Anaconda.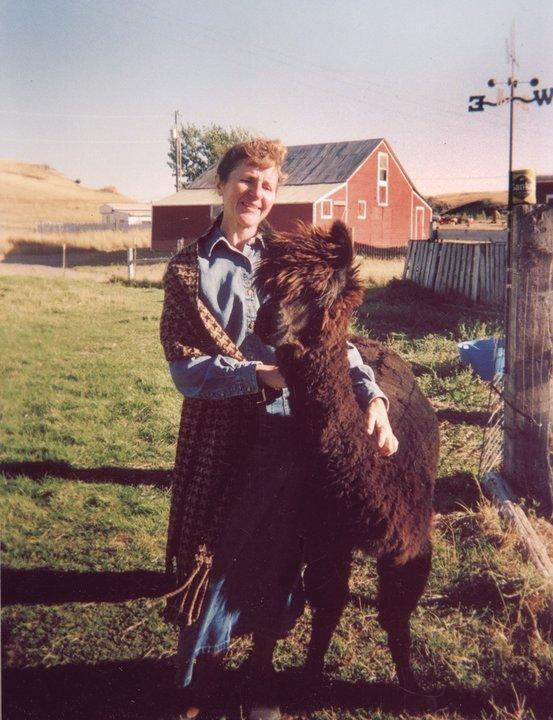 Jan Johnson stands next to her Alpaca, "Coco." The scarf she is wearing came from that animal, 2005.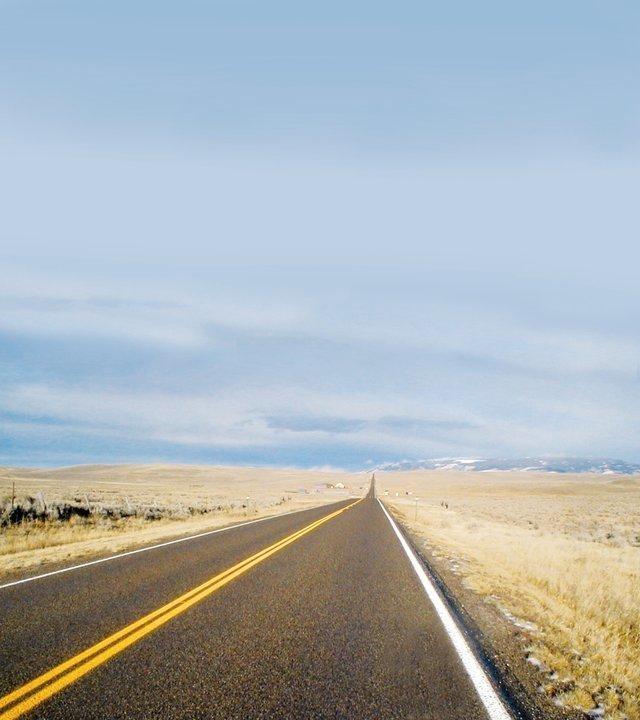 The Late afternoon sun highlights a stretch of US Highway 12 near White Sulphur Springs.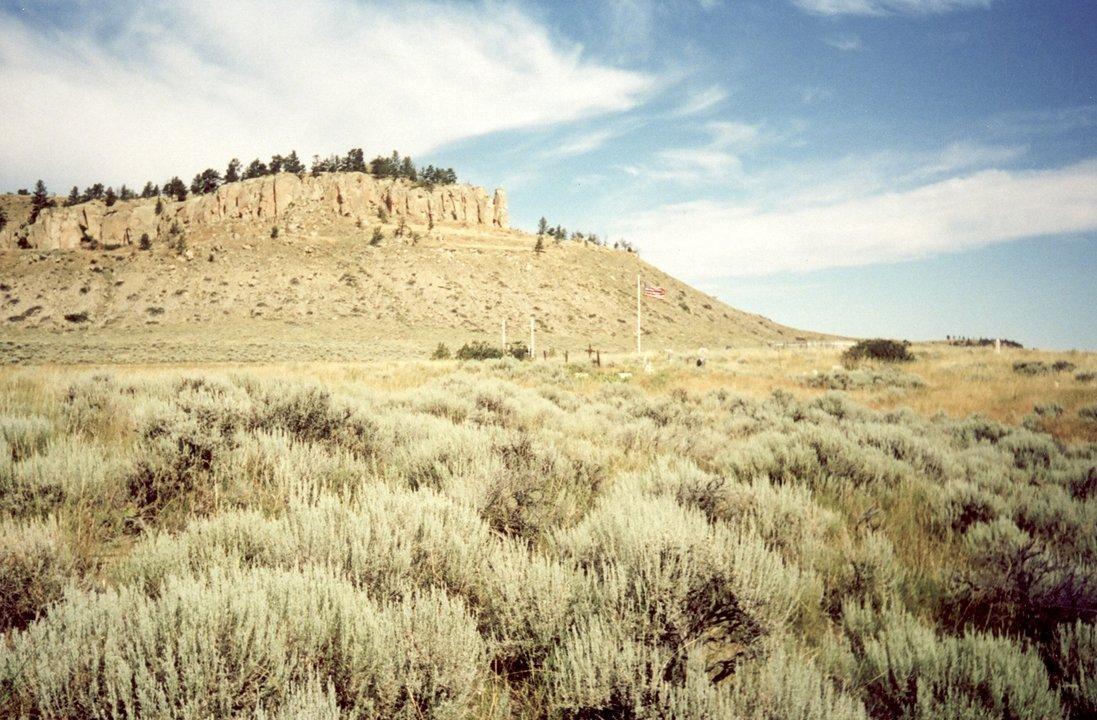 All is quiet at the Gebo Cemetery... and has been for 100 years.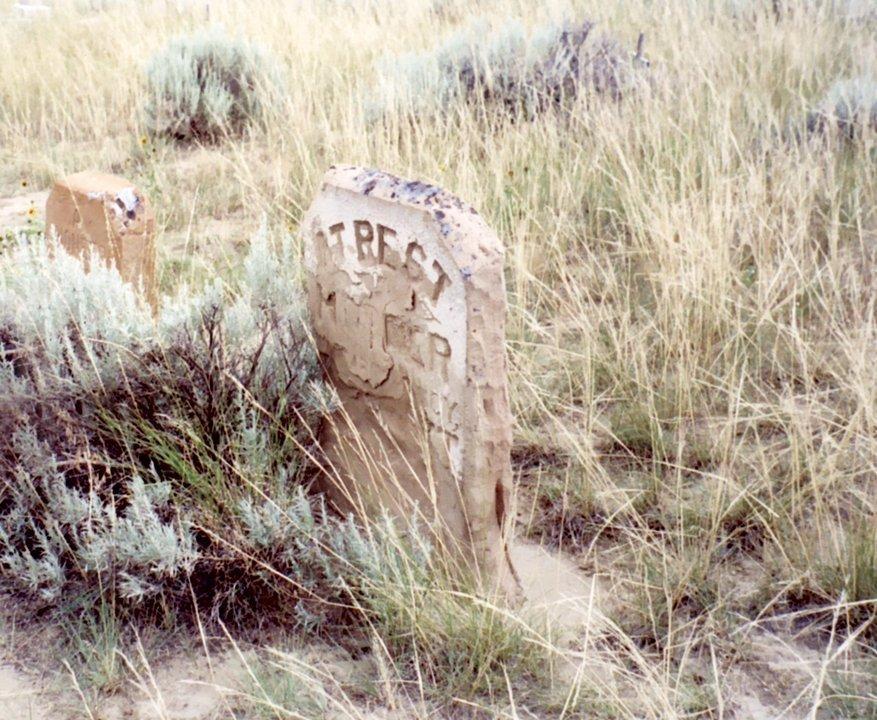 Wind, rain, and sage brush are hard on the simple sandstone markers at the Gebo Cemetery.