Coming Home (No. 122)
First Aired November 01, 2004
Since 1991, the Backroads crew has traveled across Montana visiting its unique people and places. The series airs regularly on MontanaPBS.
Backroads of Montana
(No. 122) Coming Home
28:17
Published:
Birney; Kremlin-Gilford; Great Falls; Hamilton
In this episode we accompany the Shakespeare in the Parks troupe to Birney, the smallest community to host their tour; visit Kremlin-Gilford for its last homecoming parade; plant a special tree with a group of Girl Scouts in Great Falls; and walk an interpretive trail near Hamilton that tells the story of Lewis & Clark from another perspective. Produced by KUFM-TV/MontanaPBS, UM-Missoula.
Coming Home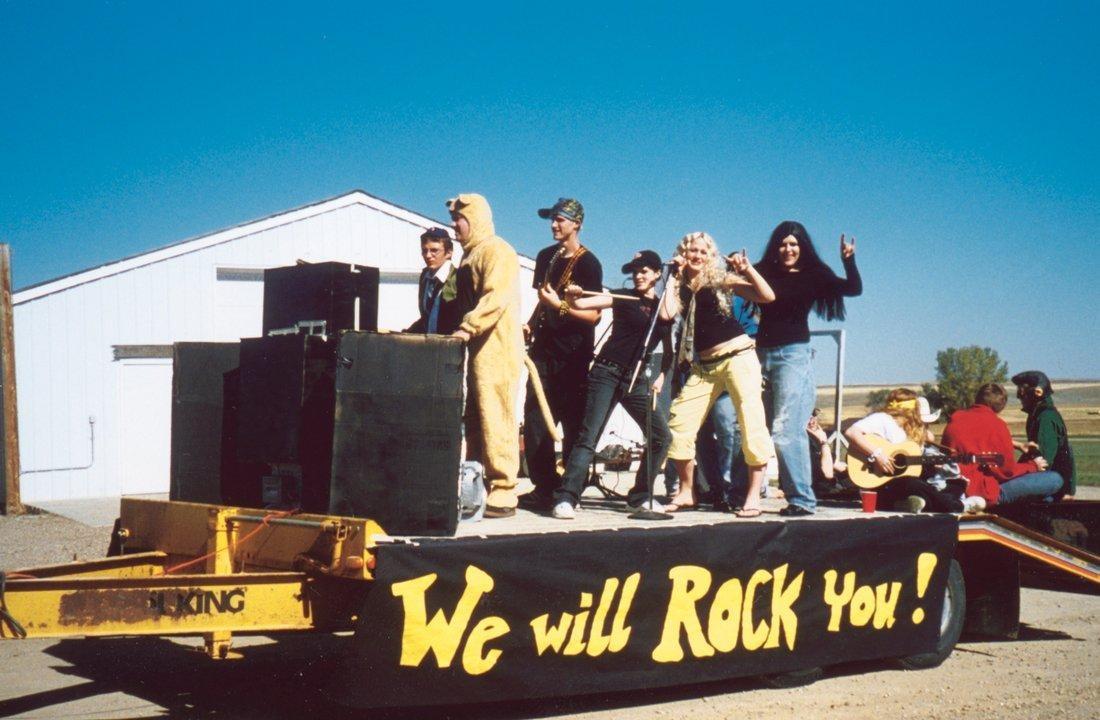 It may be the last Homecoming for K-G High School but the spirit of Kougar country is still apparent.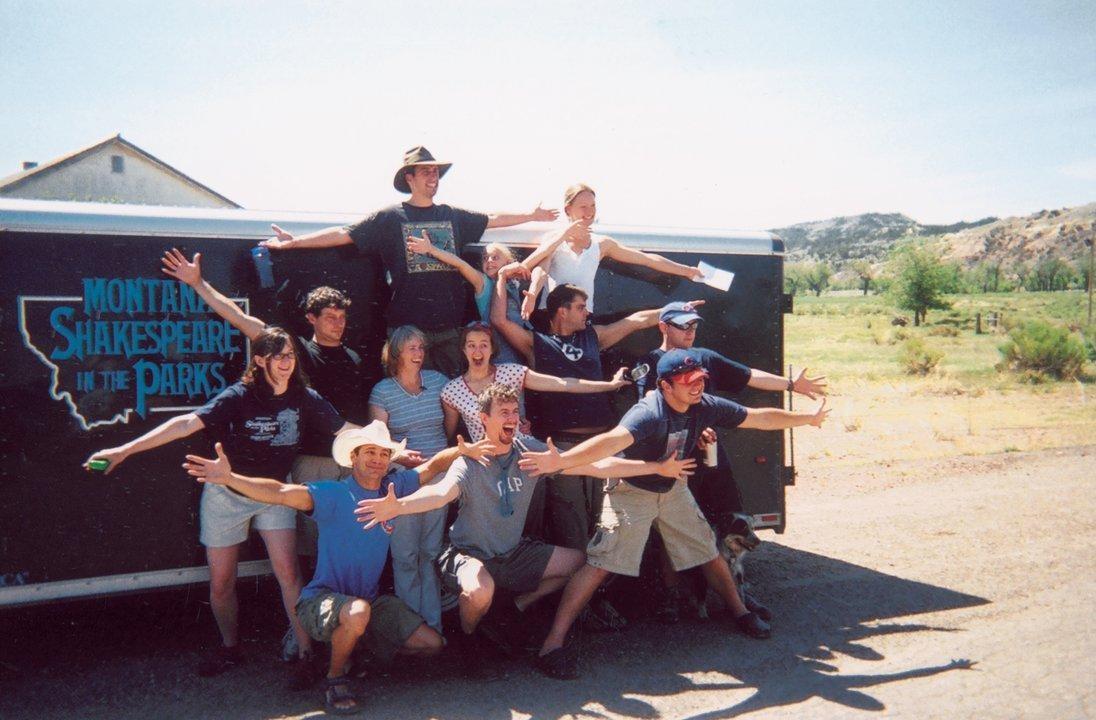 The summer cast for Montana Shakespeare in the Parks poses outside Birney, 2004.