We Sing
First Aired August 31st 2017
What does it mean to sing at the drum? How does kinship transform losses? How do powwows link families and traditions? Blackfeet and Salish elders and youth integrate past and present through kinship and commemorative performance. Together their voices make a song of innovation and resilience.
We Sing
We Sing
27:37
Published:
Blackfeet and Salish elders and youth integrate past and present through performance.

The drum songs heard at powwows are forms of shared memory, expressions of community. They link tribal members across generations, invoking the past, and engaging the present. Elders and youth talk about the powwow circuit, and what it means to them. Together they make a song of innovation and resilience.
Early photographers like Edward S. Curtis created a mythic view of American Indians as "vanishing cultures, unable to survive modern life." What Curtis missed were the many ways Indian people met change with integrity and imagination-- adapting and remembering, bringing their own tribal values forward.
Adoptions are powerful innovations. From the fur trade to the present, Native Americans have adopted both children and adults to strengthen the web of kinship. Blackfeet elder Kenny Eaglespeaker rescues a child buffeted by substance abuse. Chippewa-Cree Rose Barton, separated from her culture, finds her way home through adult adoption into the powwow world.
Powwows carry Indian identities through time and change. But they are like rivers cutting new channels, and practices can be contested. Should women sing at the drum? Which tribes allow it, which tribes do not? A trail of challenges and changes reveal the flexibility of tribal cultures and the persistence of their core values.
This is a quiet film, whose humor and drama are subtle. Listen to the stories, hear the songs, and a world of love and honor comes into focus.
Credits
Director: Dee Garceau, Dance River Productions (2016)
Directors of Photography: Charlie Craighead, Leigh Reagan, Brandon Woodard
Editors: Joann Self-Selvidge, Nicholas Jenkins, Lynn-Wood Fields
Associate Producer: Jack Barton
Script Editor: Marla Ereaux
Narrator: Kevin Kickingwoman
Songs and Stories:
Kenny Eaglespeaker (Blackfeet)
Kevin Kickingwoman (Blackfeet)
Amorette Ground (Blackfeet)
Rick and Larry Ground (Blackfeet)
Felicite Sapiel McDonald (Bitterroot Salish)
Clara Charlo (Bitterroot Salish)
Violet Trahan (Bitterroot Salish)
Stephen Smallsalmon (Pend D'Oreille Salish)
John Arlee (Bitterroot Salish)
Rose Barton (Chippewa-Cree)
Jack Barton (Gros Ventres/Nakota)
Ramon Barton (Gros Ventres)
Mary Yazzee (Northern Arapaho/Northern Cheyenne)
Alberta Yazzee (Northern Arapaho/Navajo)
Funded by:
The Andrew Mellon Foundation
The Autry National Center for Study of the American West
Rhodes College Faculty Development Endowment
The Memphis Center
The George Gordon Foundation
Vickie Amundson and Clark Fork Realty of Missoula, Montana

Special Thanks:
Marie and Andrew Gussman of Browning
Billy Maxwell and Pam Lemelin of Great Falls
Jack and Rose Barton of Idaho Falls
Clyde Ellis, Elon University
Ron Hagen
Kat Forst
Carrie Hagen
We Sing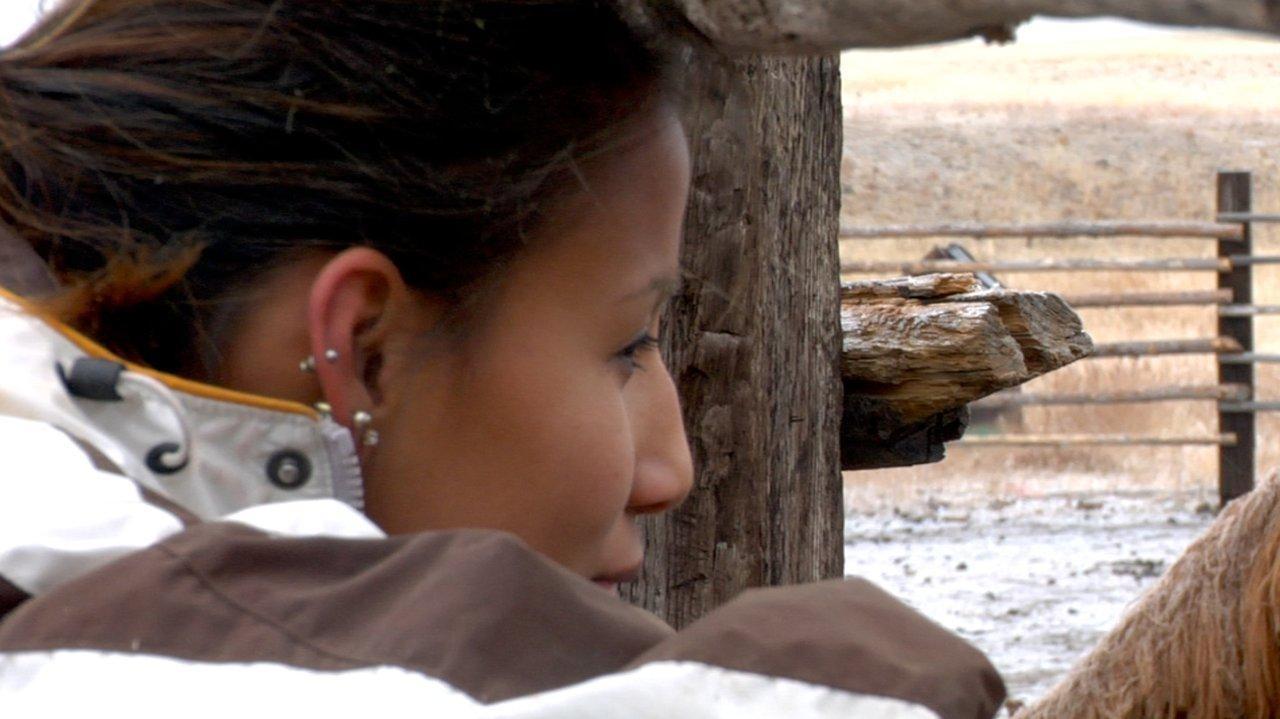 Amorette Ground, Browning, MT
Credit: Charlie Craighead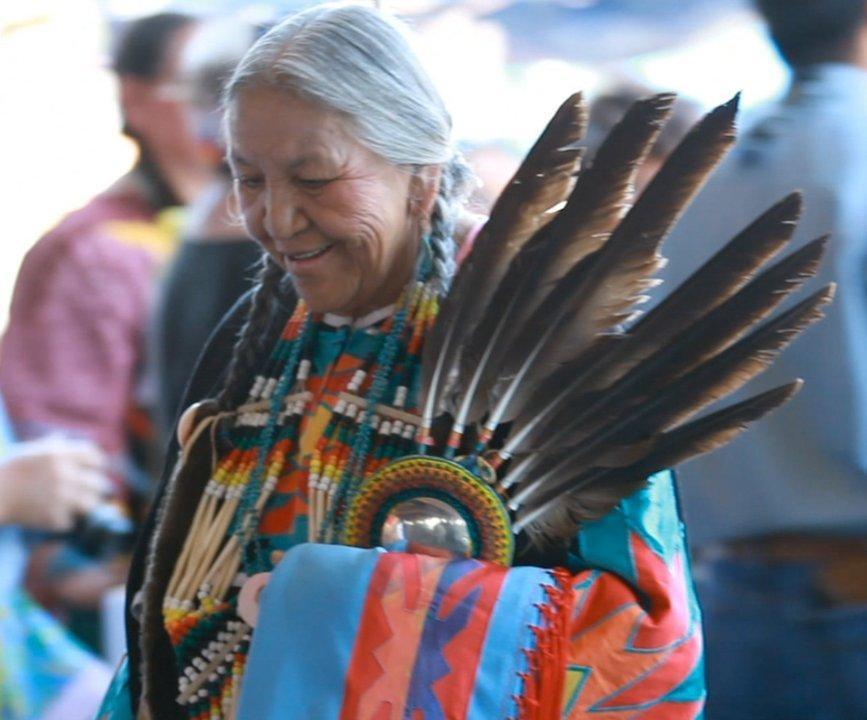 Mary Yazzee at the Arlee Celebration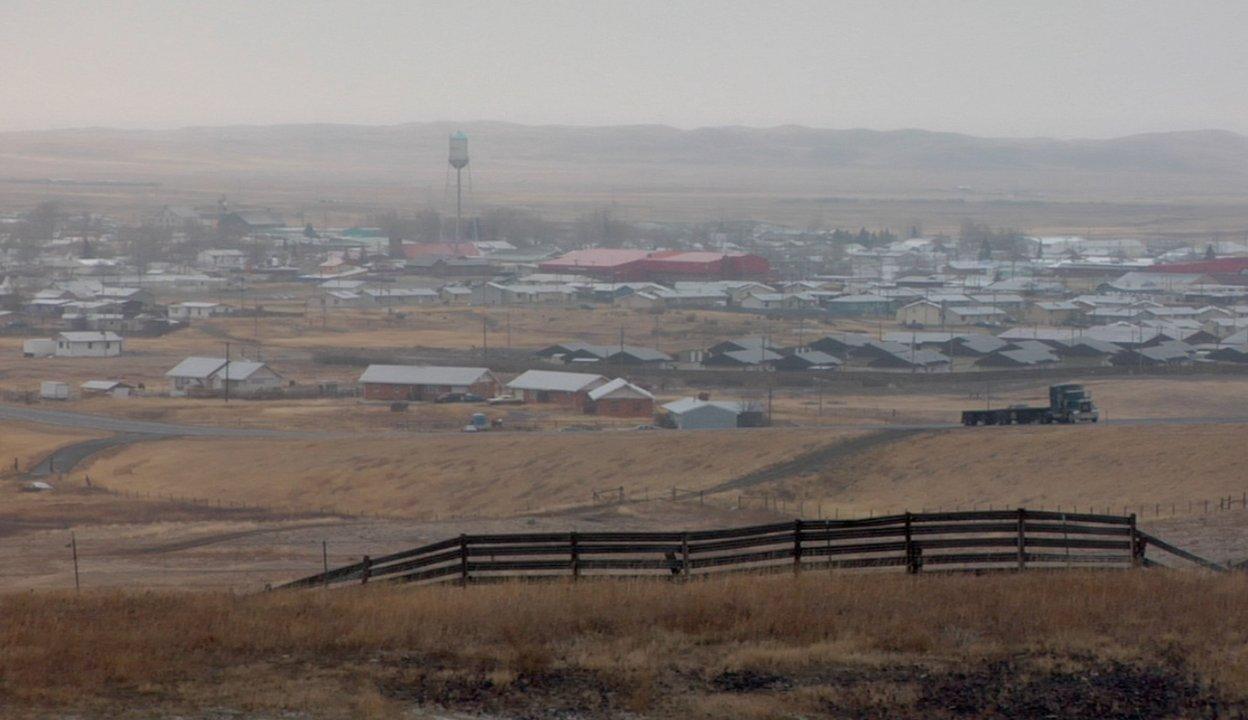 Winter fog on the Blackfeet Reservation in Browning, MT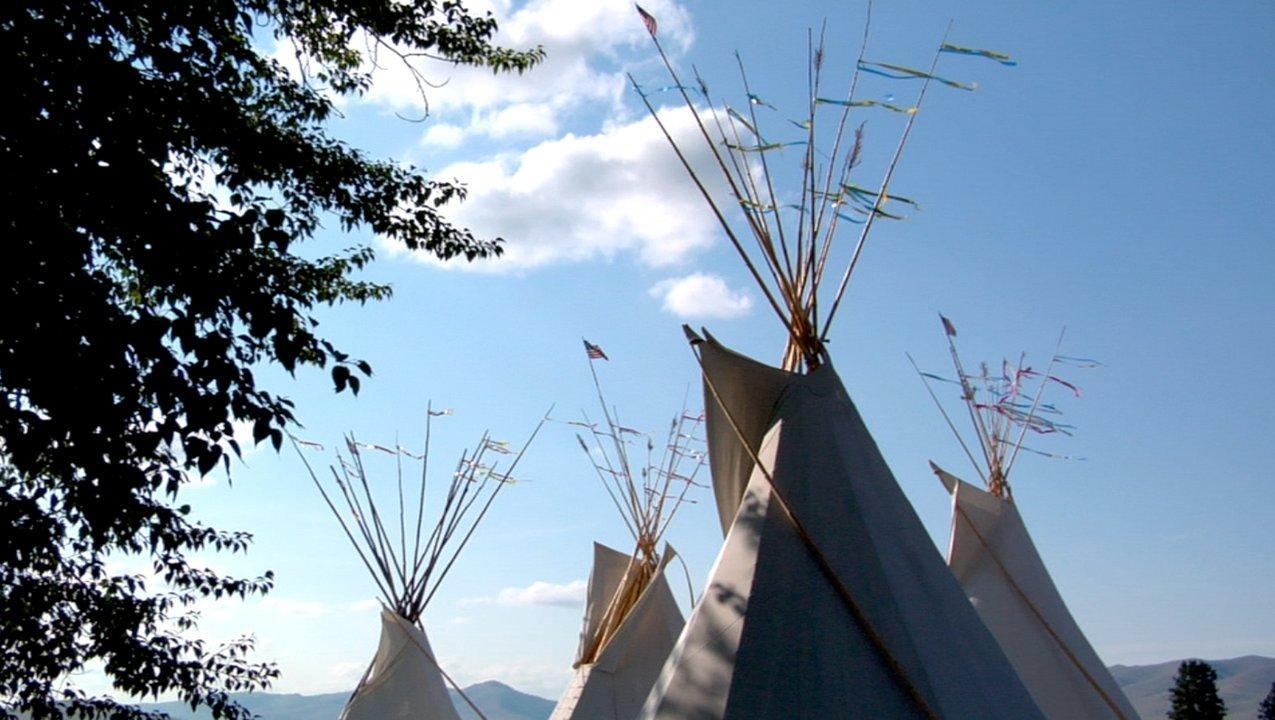 Credit: Charlie Craighead
Tipis at the Arlee Powwow Grounds.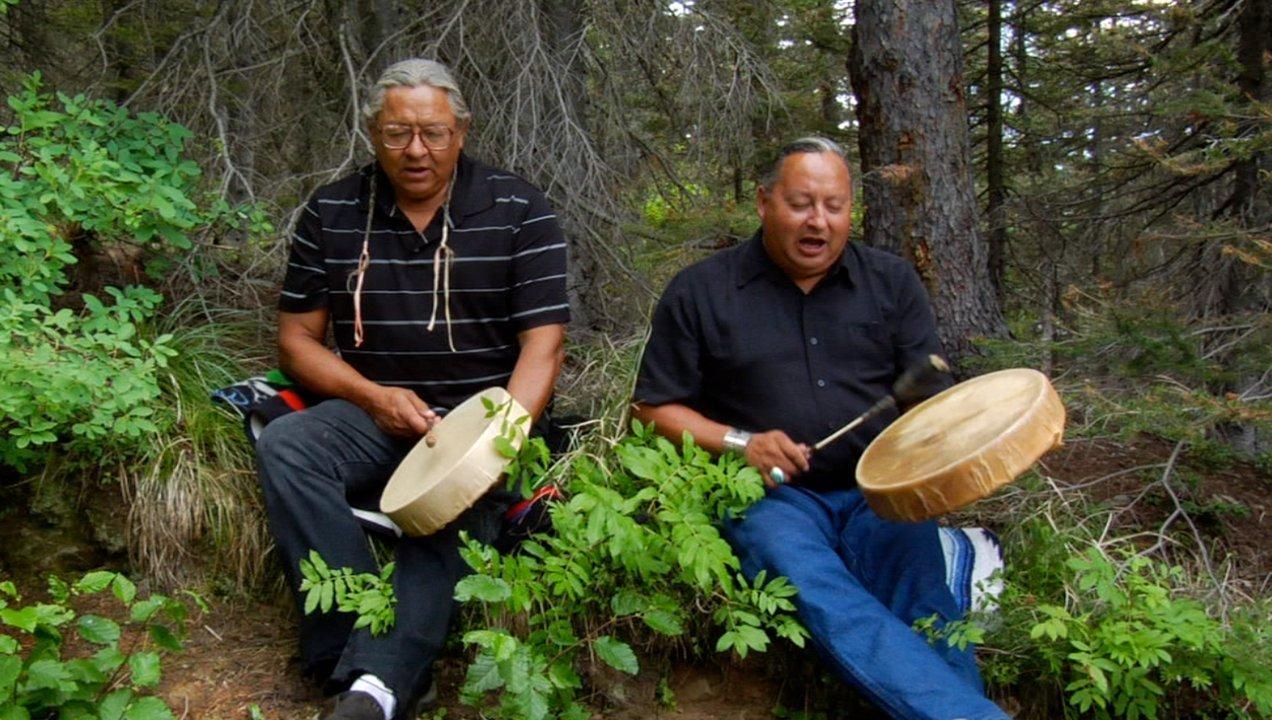 Rick Ground and Larry Ground, Glacier National Park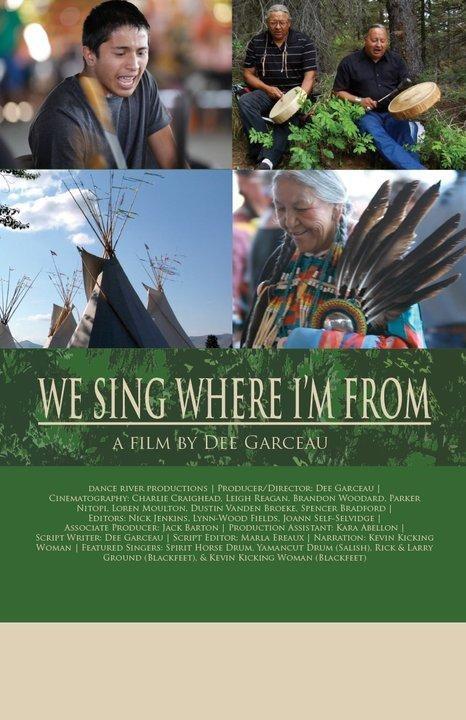 We Sing Poster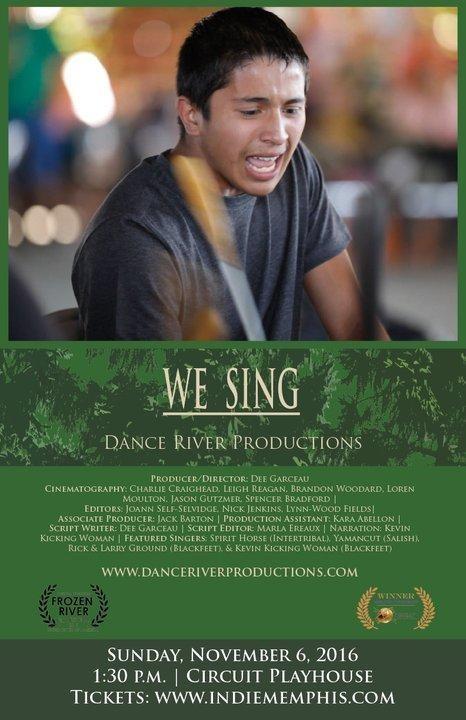 We Sing Poster