The Great Montana Read
What is Montana's Best-Loved Novel?

As part of the nationwide search for America's best-loved novel on the Great American Read (an effort sponsored by PBS), a panel of seven literary experts set out to determine Montana's own best-loved novel. The volunteer judges independently identified their top 25 best-loved works of fiction, with the following guidelines: the author or book's content needed to have firm connections to Montana. Though the scope was limited to full-length works of fiction, exceptions to this, such as Ivan Doig's This House of Sky (memoir) and Jim Harrison's Legends of the Fall (novella), qualified because they were independently selected by the majority of the judges.

In all, 31 books were named as potentials for Montana's best-loved novel. Though the narrowing process was tough, the judges' selections were compiled into the top 20 list of books. The final list features books published within an 80 year time span, including stunning debuts and heartfelt finales from established and emerging authors. Classics, like James Welch's "Fools Crow" are featured alongside contemporary contributions such as Emily Danforth's, "The Miseducation of Cameron Post." The Great Montana Read is an exciting collaboration, encouraging conversation and celebration around the Treasure State's rich literary tradition.
The episodes below were wonderfully written and hosted by Sarah Aronson, host of Montana Public Radio's The Write Question.
Voting Has Closed!
Thank you for voting for your favorite book from The Great Montana Read! Over 2,500 people participated in our first installment of this incredibly difficult voting event. Was your book selected as Montana's favorite novel? Head over to our Facebook page to continue to conversation and tell us what books you'd like to be featured in the future.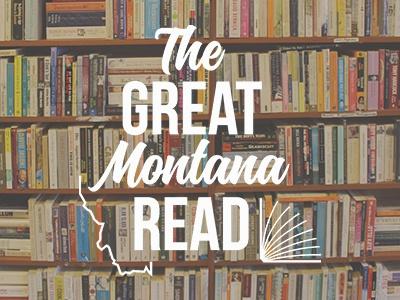 Top five books for 2018:
Perma Red | Debra Magpie Earling
A River Runs Through It | Norman Maclean
This House of Sky | Ivan Doig
Blind Your Ponies | Stanley Gordon West
Fools Crow | James Welch
Thank you to our partners:
Montana Library Association
Humanities Montana
University of Montana
Mansfield Library
UM Creative Writing Department
MontanaPBS
Montana Public Radio
MontanaPBS
Winner of the 2018 Great Montana Read
The votes are in! Montanans selected Perma Red by Debra Magpie Earling as the winner of the 2018 Great Montana Read.
MontanaPBS
Winter in the Blood
by James Welch
MontanaPBS
Legends of the Fall
by Jim Harrison
MontanaPBS
The Surrounded
by D'Arcy McNickle
MontanaPBS
Fourth of July Creek
by Smith Henderson
MontanaPBS
The Last Good Kiss
by James Crumley
MontanaPBS
Fools Crow
by James Welch
MontanaPBS
The Big Sky
by A.B. Guthrie
MontanaPBS
Blind Your Ponies
by Stanley Gordon West
MontanaPBS
Hattie Big Sky
by Kirby Larson
MontanaPBS
Yellow Raft in Blue Water
by Michael Dorris
MontanaPBS
Perma Red
by Debra Magpie Earling
MontanaPBS
River Runs Through It
by Norman Maclean
MontanaPBS
Canada
by Richard Ford
MontanaPBS
Last Bus to Wisdom
by Ivan Doig
MontanaPBS
Winter Wheat
Description
MontanaPBS
This House of Sky
by Ivan Doig
MontanaPBS
The Miseducation of Cameron Post
by Emily Danforth
MontanaPBS
English Creek
by Ivan Doig
MontanaPBS
Letters from Yellowstone
by Diane Smith