The Great Montana Read
What is Montana's Best-Loved Ivan Doig Novel?
We're celebrating an upcoming documentary, Landscapes of a Western Mind, with an Ivan Doig Great Montana Read celebration! In 2021, Montana PBS partnered with 4:08 Productions to ask readers to vote for their favorite book written by Montana author, Ivan Doig.

"The Great Montana Read is an exciting collaboration, encouraging conversation and celebration around the Treasure State's rich literary tradition," said Sarah Aronson, host of the Great Montana Read video feature series.
Here's the list of Ivan Doig books you voted on:
Bucking the Sun
Last Bus to Wisdom
Sweet Thunder
The Bartender's Tale
Dancing at the Rascal Fair
This House of Sky
The Eleventh Man
English Creek
Work Song
Ride with me Mariah Montana
Sea Runners
Mountain Time
The Whistling Season
Prairie Nocturne
Thank you to our partners:
4:08 Productions
Montana Library Association
Humanities Montana
Mansfield Library
Montana PBS
Montana Public Radio
Montana State University Library
University of Montana
UM Creative Writing Department
Yellowstone Public Radio
Thank You for Voting!
Our winner of the 2021 Great Montana Read is...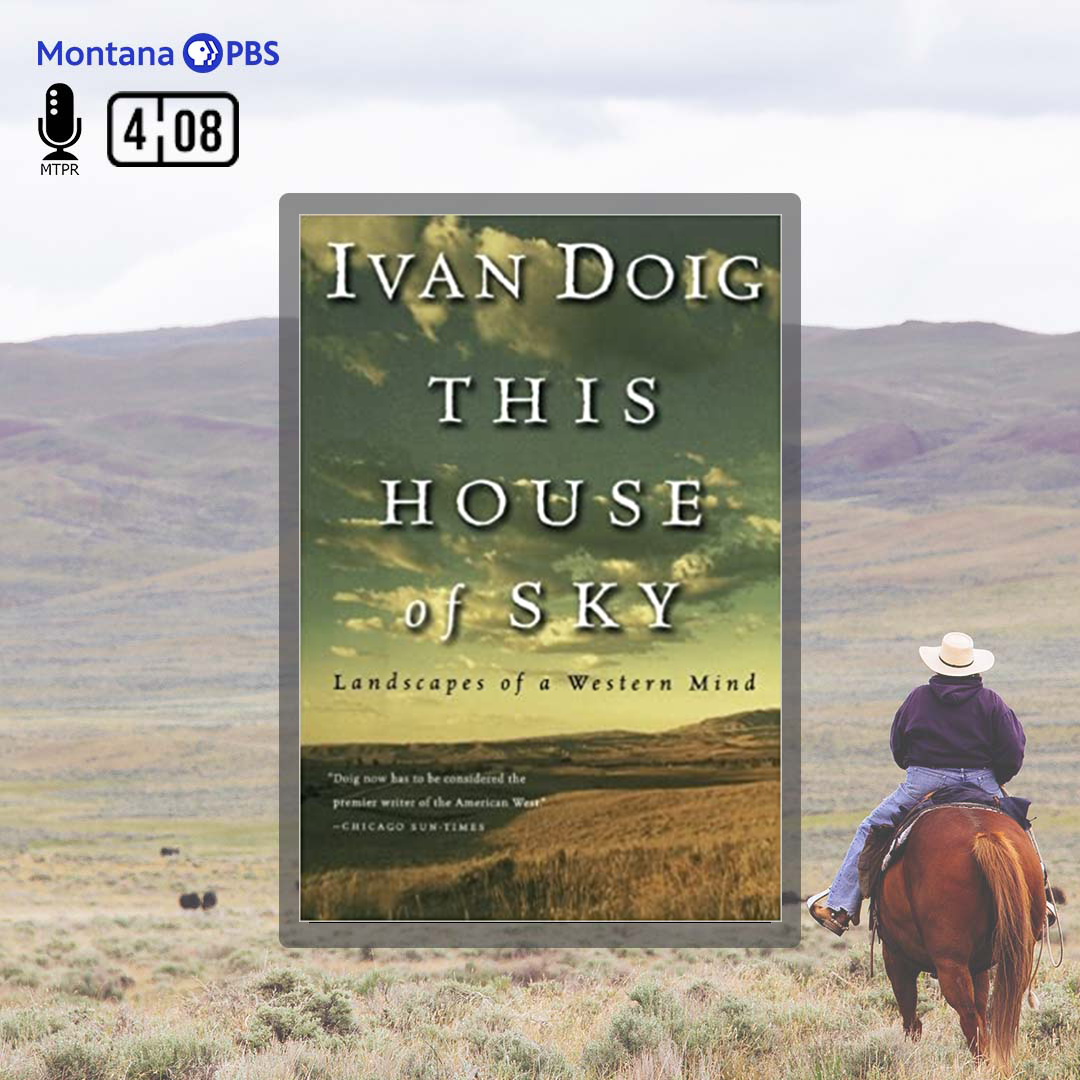 Learn More About the Books
GReat MT Read 2021
Prairie Nocturne
Great MT Read 2021
Bucking the Sun
Great MT Read 2021
Sweet Thunder
Great MT Read 2021
This House of Sky
Great MT Read 2021
Last Bus to Wisdom
Great MT Read 2021
Mountain Time
Great MT Read 2021
Ride With Me Mariah Montana
Great MT Read 2021
Dancing at the Rascal Fair
Great MT Read 2021
The Sea Runners
Great MT Read 2021
English Creek
Great MT Read 2021
Work Song
Great MT Read 2021
The Eleventh Man
Great MT Read 2021
The Whistling Season
Great MT Read 2021
The Bartender's Tale